There's nothing new about distressed jeans. The look has been around since before most of us were even born. The  ripped look is some what…classic. But recently they've become more and more popular.  Assorted looks of all kinds..pants, shorts and even cropped jeans are being ripped from here to there.
Beyonce' in a fab pair of distressed jeans..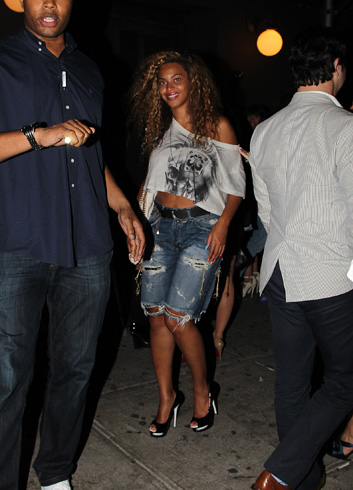 Kim K in her rips and tears…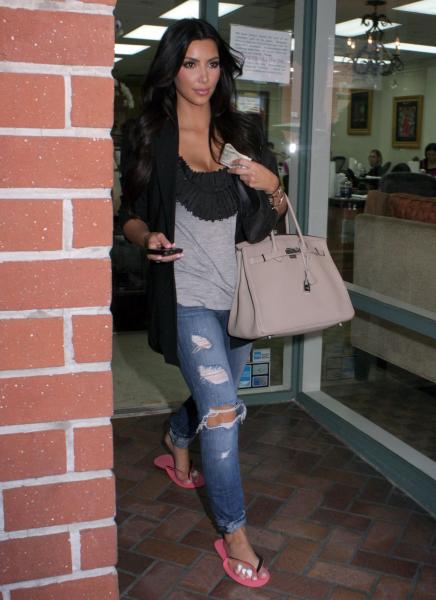 Give it a try, bleach them…cut them…rip them! Make them your own. The best part about making these jeans are that they're a definite one of a kind piece. You won't see anyone else wearing something that YOU made! I've been known to spend a pretty penny on a pair of distressed jeans but I also take time out and make my own! And you should too

Here's what you'll need:
Old jeans
Scissors
Sand paper/ Nail file
Chalk
Box cutter
Hard object…book/small box
Washer & Dryer
I've uploaded 2 different videos showing how to achieve this look…
I'd love to see the different looks you come up with! Feel free to Confess Your Glam and send pics after you give it a try… confessyourglam@gmail.com.