I had a ball hosting Flawless Hair Company's Curls & Cupcakes event! Hair, cupcakes and shopping, who wouldn't have a blast at such an event?! Since this event was all about flawless hair, I knew I had to come correct. I consulted with Team Glam-Aholic's stylist Malika for a while bouncing ideas back and forth, until we came up with a cray idea! We decided to remix Cassie's pompadour fishtail…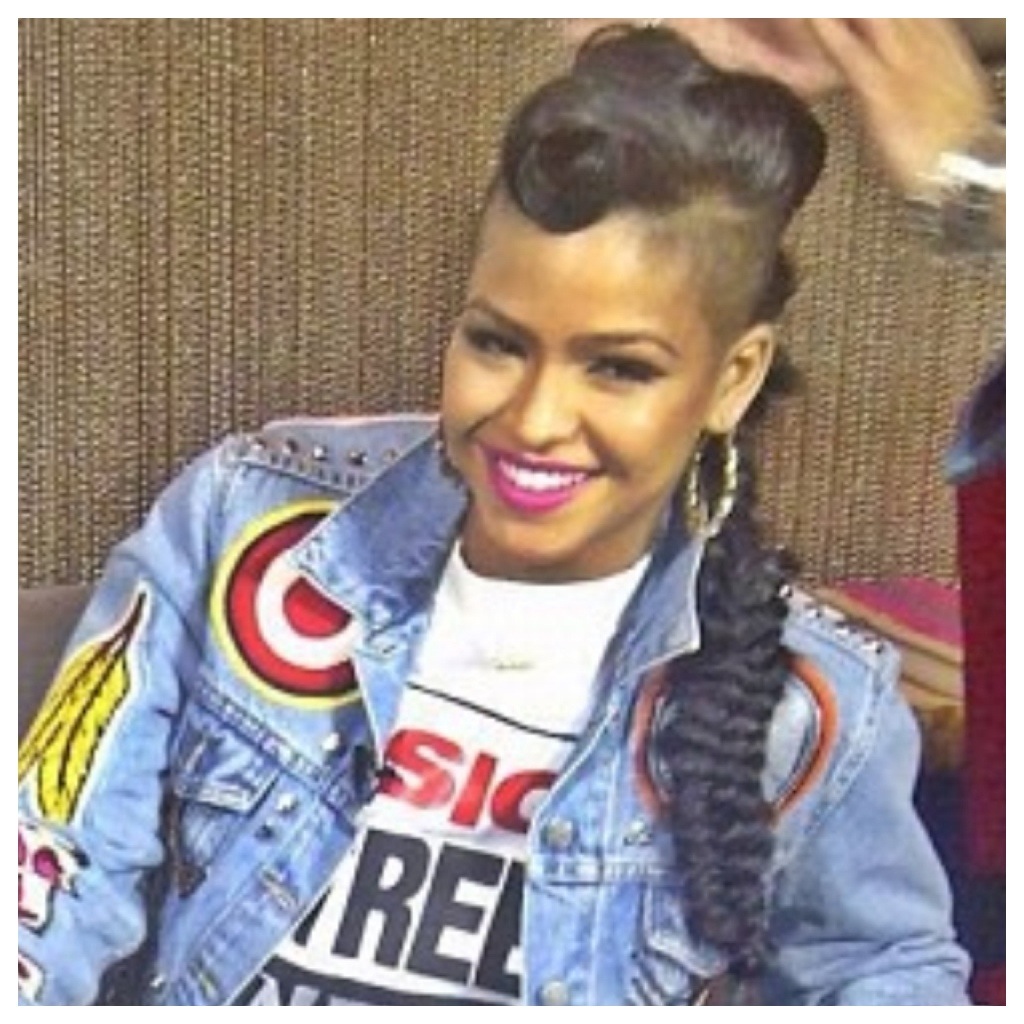 The ponytail was everything I wanted and more. FYI: I always get questions about my short haircut, and I want to let everyone know that my hair is in the same cut from when Malika cut it the first time. So, by investing in a good haircut, the possibilities are endless. We used a Flawless 24″ body wave for my fishtail braid…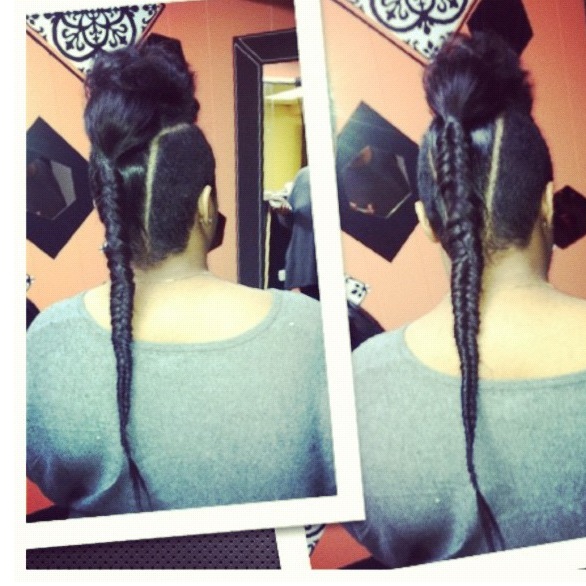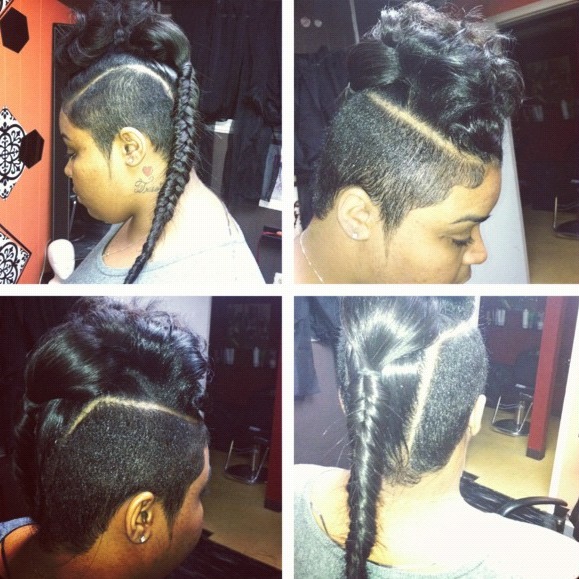 The entire Team Glam-Aholic came out to support, talk hair and snack on a few cupcakes..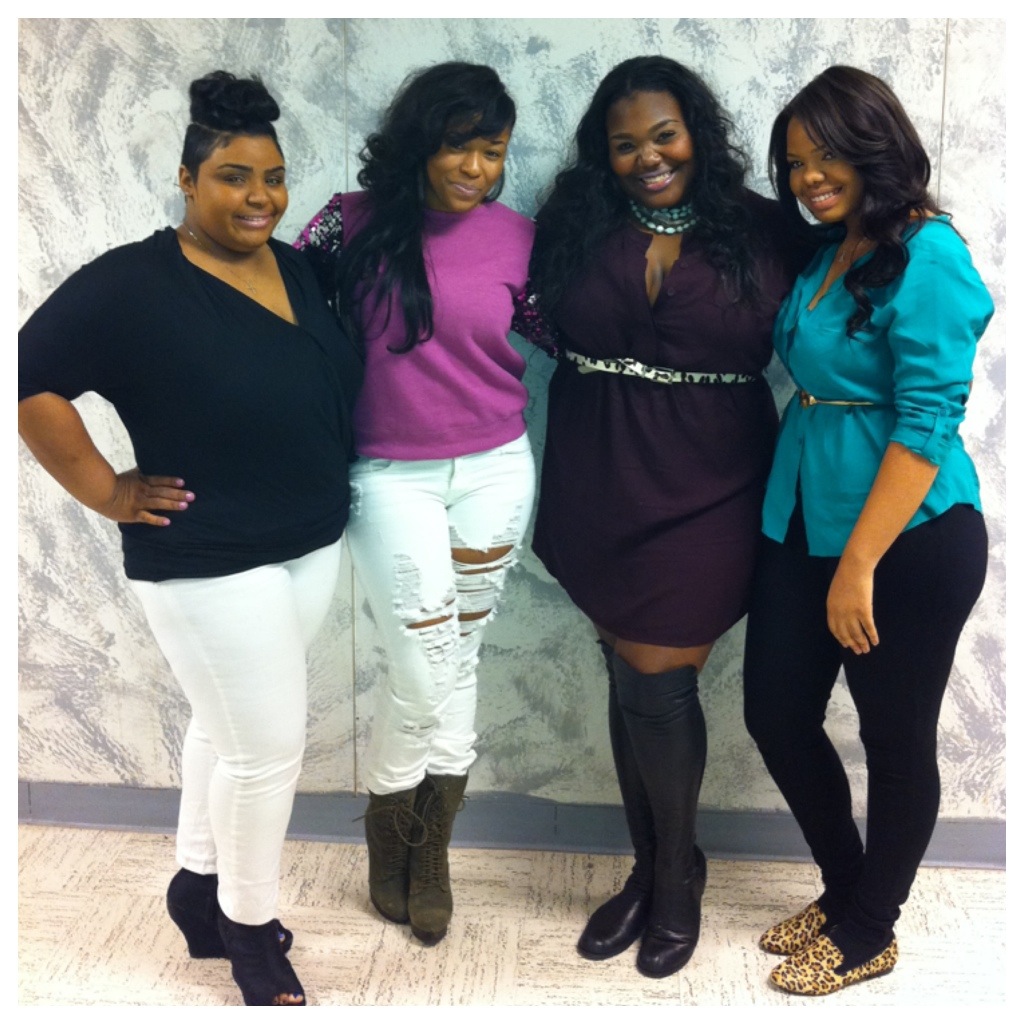 (@arjaunjubri, @GlamAholicLife, @LittleMsGlam, @msm00re)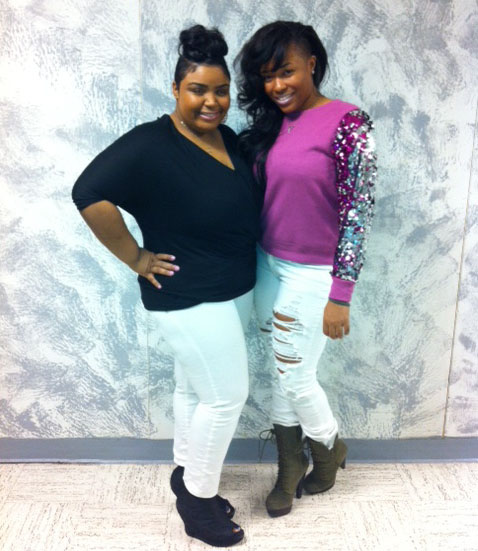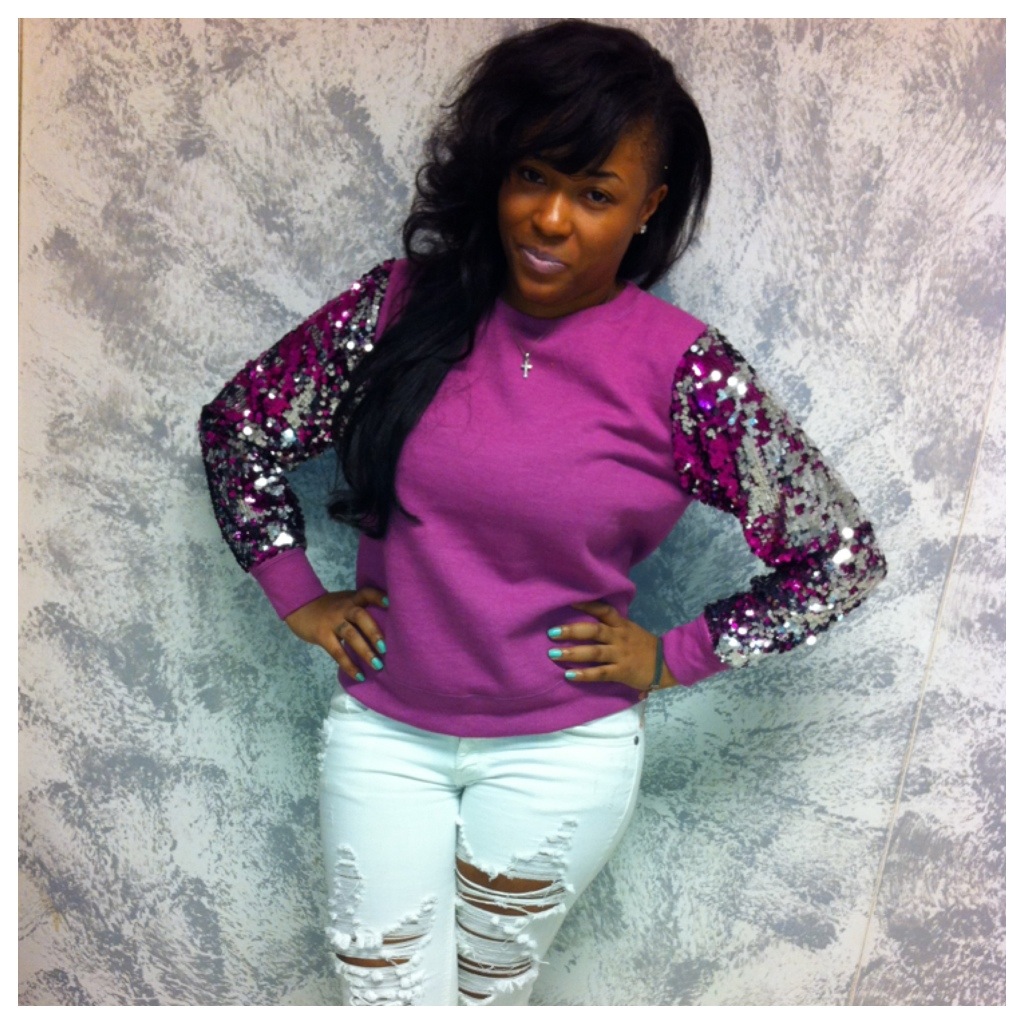 Mia Ray rocked her favorite olive green Steve Madden boots, white distressed jeans and a sequin sweatshirt by Duckie Confetti. The ONLY information that we have on the designer is to follow him on Twitter (@duckie_confetti), for more details on how to order from his line!
 I want to thank all of our Glam-Aholics for stopping by and supporting Flawless Hair Company, Confessions Of A Glam-Aholic and PNK Elephant! It's always a treat when we get a chance to meet our readers and receive so much positive feedback. After this event, Mia filled me in on details for the next one! Believe me when I say… Ms.Ray works hard for her Glam-Aholics!
@arjaunjubri