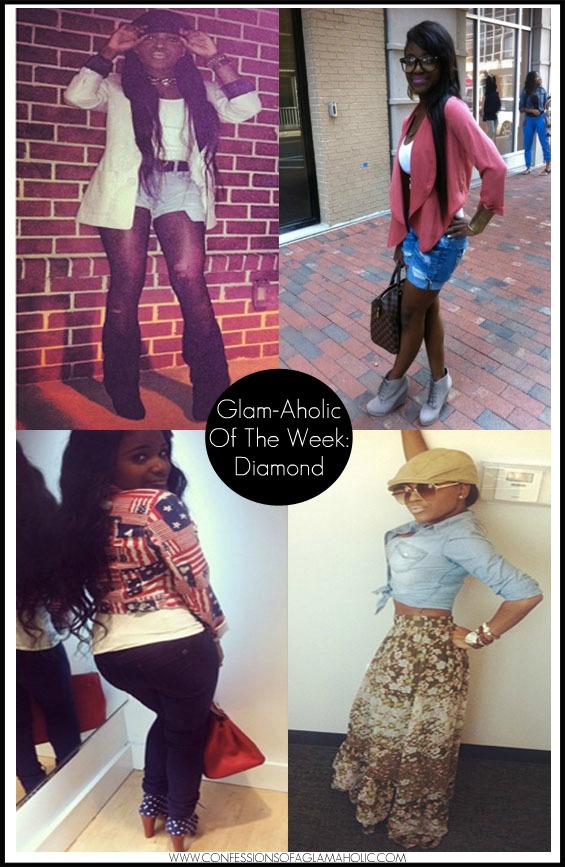 Mia Ray: What does FASHION mean to you? Fashion is expressing yourself in a way that makes you feel good, not for others to like. 
Mia Ray: What are some of your favorite trends that are happening right now? I like color blocking, natural colors & vintage as of right now.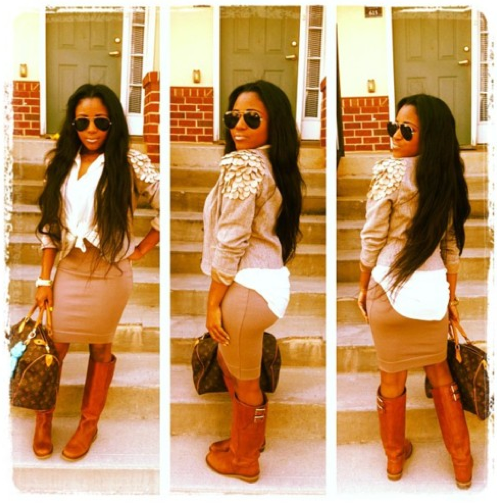 Mia Ray: What are your 3 favorite hot spots to hit and find haute pieces? PoshWorld Boutique (Coming Soon), Asos and Booga Suga Designs.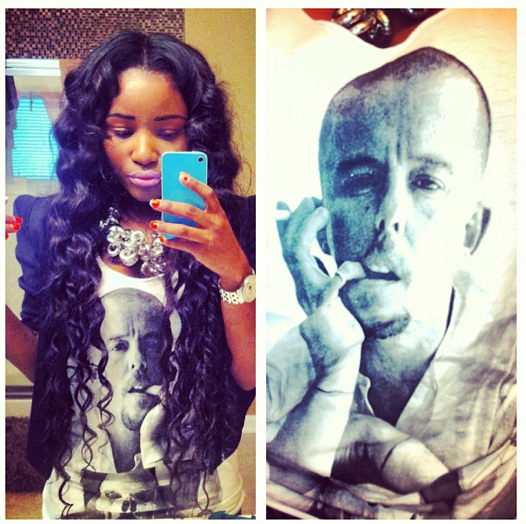 Mia Ray: What trends do you love the most, that describe and inspire your style? I don't use the word trend really because I don't follow those, I make my own with my style. I'll try anything that makes ME feel good. 
Mia Ray: What are 3 things in your closet that you can NOT live without?This is hard because I love everything in my closet, but my nude jumbo Chanel…it goes with everything, a pair of Fly shades & my denim jacket . Those 3 things you can sport with anything.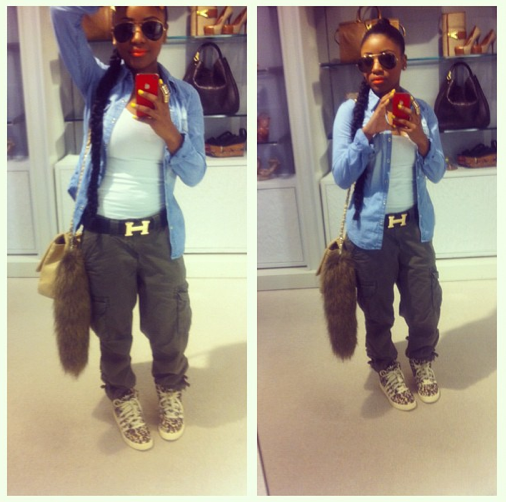 Mia Ray: Who do you look up to in the fashion industry? And who are your top 3 most fashionable celebs? I look up to no one. Please don't take this wrong, I'm very humble. Alot of celebs have stylist, so they don't dress themselves. But Posh Spice would be my all time favorite, she keeps it classy at all times. My favorite celebs would be Victoria Beckham , Kourtney K., and Lala Anthony.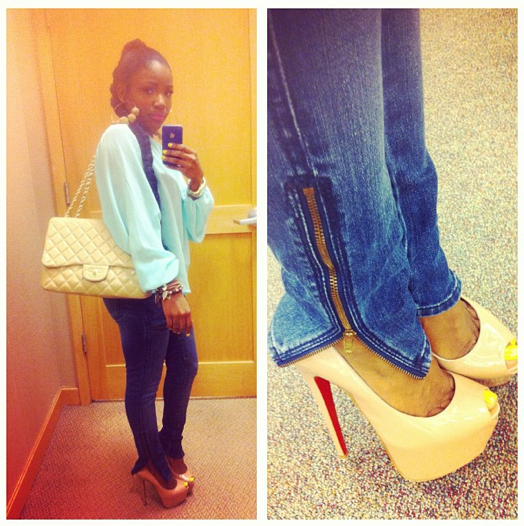 Mia Ray: What tips can you give our Confessions Of A Glam-Aholic readers on how to achieve stylish looks?I'd say BE you, never follow someone else's lead including mine. Take you're own path in the fashion world. In continue to be Fashion Fabulous. 

Check out more from Diamond over at her blog Posh World!