Here we go again! "Same Girl…Different Hair", I've done it again. New day…new hairstyle lol! This time I'm trying out a new brand of hair by the name of Madelyn. A good friend of mine was wearing it and I was thinking about giving it a try. Unsure of it since it was a brand that I'd never heard of, she quickly changed my mind about it once she raved about the prices and  I ran my fingers through her hair lol! So I made my purchase…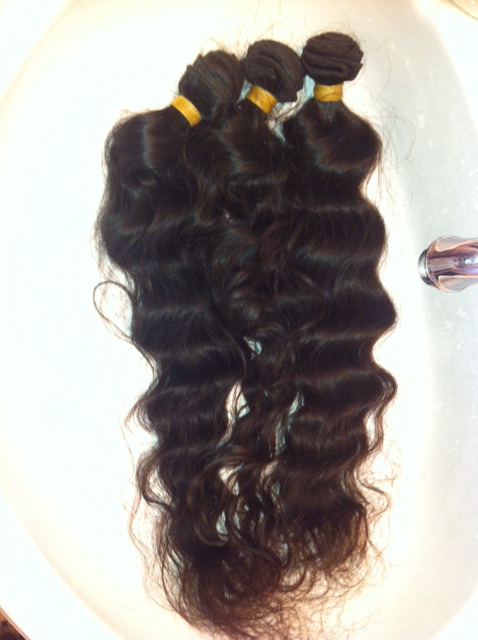 Wanting to try something new, I got THREE bundles of  the 26″ Body Wave. Seeing how most Indian/Brazilian hair comes in it's natural state of a dark brown color, I decided to dye my bundles black to match my hair.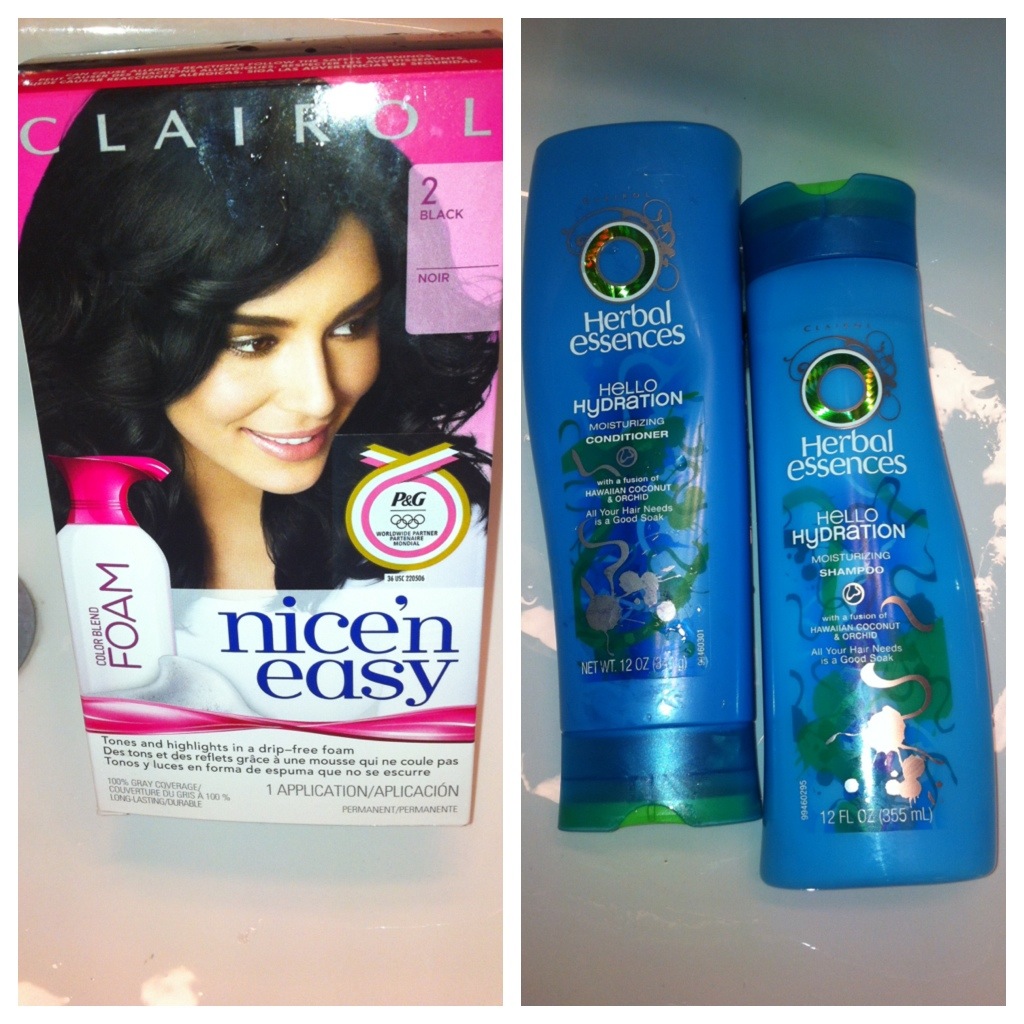 I usually let someone else dye my hair, afraid that I'd make a mess but I took a chance and decided to dye my extensions on my own. And it turned out perfect, no mess at all! The Madelyn hair processed the dye very well and it came out darker than I had expected. So you are able to change the color of this hair without a problem! I would suggest letting a hair stylist properly do it, if you aren't too sure with doing it yourself. No fancy shampoo or conditioner, I'd began using Herbal Essences: Hello Hydration a few months ago and the results always turn out really moisturized and with a lot of volume… at such a great price ($3.99).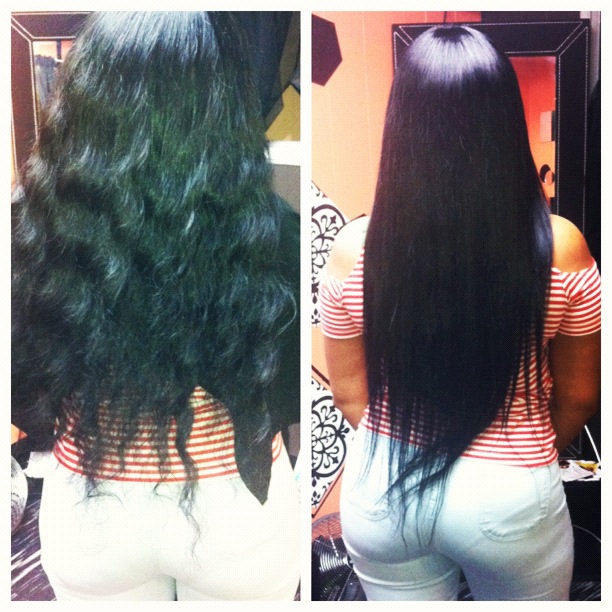 The picture on the left is of the hair in it's natural Body Wave state. But I'd shown Malika (my hairstylist), a picture for inspiration and I was dying to straighten it to see how it would flow. I decided to get a full closure quickweave, so no hair is left out…except for my edges. I wanted something different (of course) and adding a bang was the perfect idea!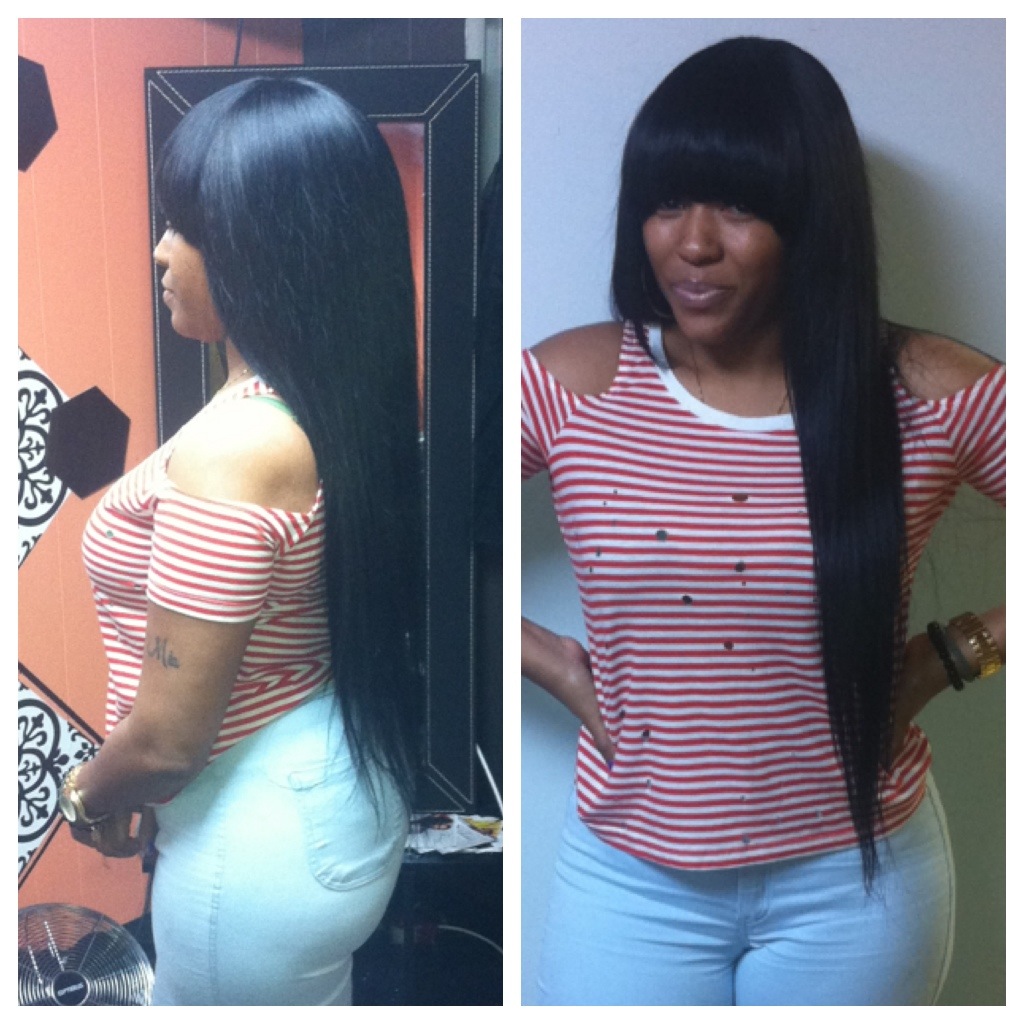 I've had the hair in for a few days now and I do not have ONE complaint. No shedding when I brush it and seeing how long it is, you would expect some tangling but I have not experienced any at all. I even forgot to tie my hair up the other night (big NO NO), and when I woke up the next morning and brushed my hair, I did not encounter any issues.
Sorry ladies but I will NOT compare Flawless Indian Hair and Madelyn Brazilian Hair. With love for both, it would be best for you try which ever you see fit to make that decision on your own

You do not have to go as long as me, they provide hair starting at 14″! I will not give out any pricing information about the hair, for any further details you can visit their website at www.ShopMadelyn.com or on Instagram @ShopMadelyn!