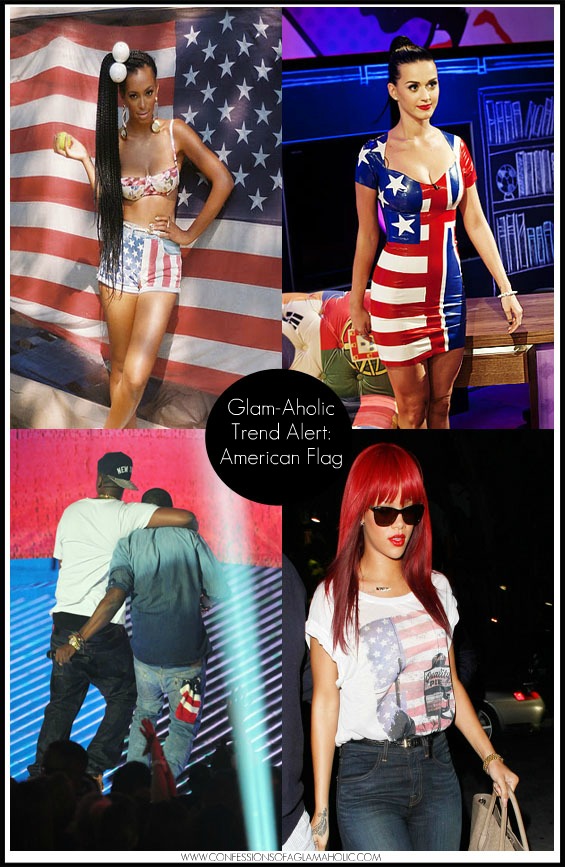 God bless America…and our closets lol! The statement piece of our country is showing up EVERY WHERE. Not just in style for the month of July to celebrate our independence, but now to celebrate style! Showing up on everything from scarves to shoes to dresses, this trend is taking over. It's SO easy to rock, what better way to pair it than with any shade of denim and a red lip, like Rihanna. Or go completely on the opposite end of the spectrum and rock it with another popping trend and mix your prints like Solange. No matter how you rock it, just do it well and make me proud lol!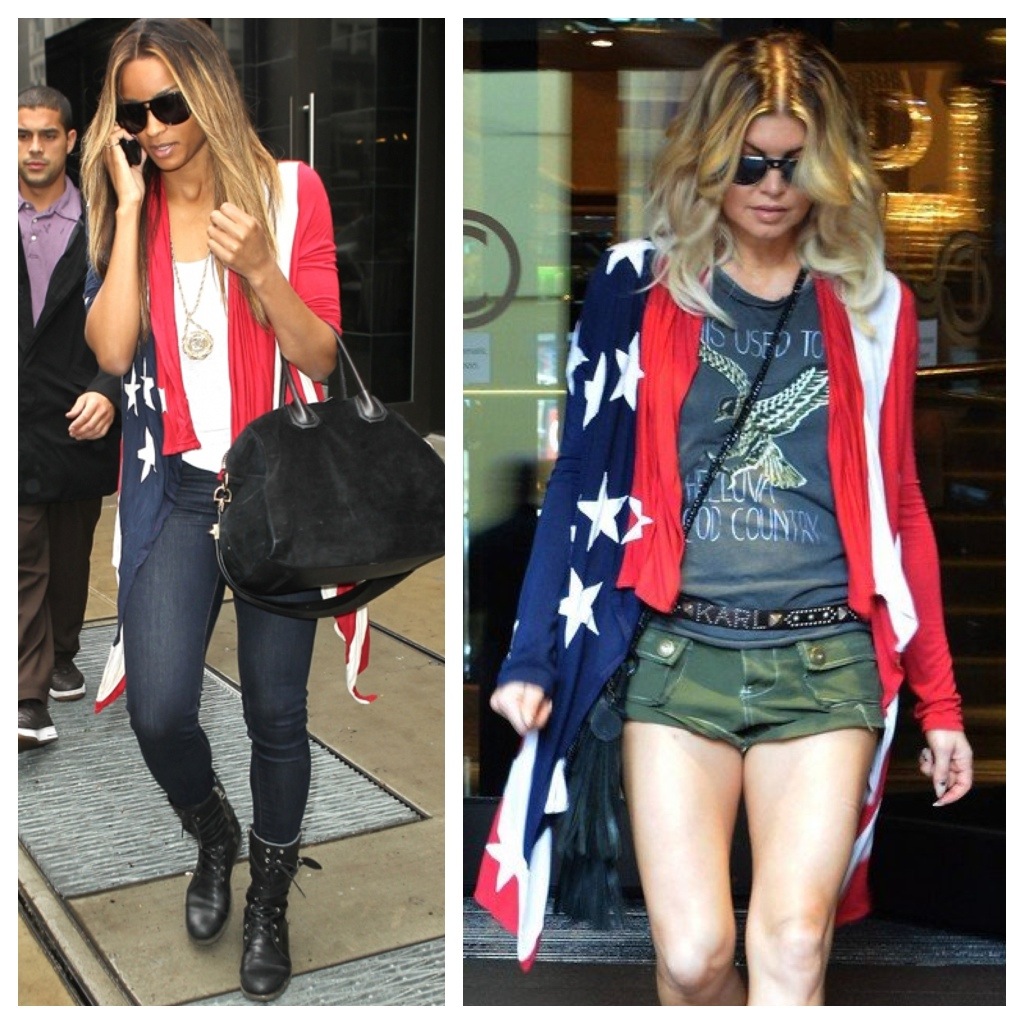 This is certainly a trend that everyone can afford. I've seen the American Flag print everywhere from Target to Forever 21. Go all out like Katy Perry and do an entire American Flag dress, I would suggest to keep everything else in that look kinda simple. Wearing the red, white and blue stars and stripes may be a bit overwhelming if you were to add anything extra. Simple pieces such as a tank top or a scarf to adorn your neck, could be the addition needed to set off an entire look.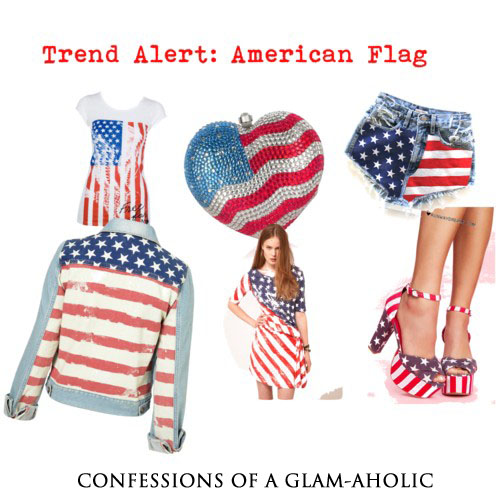 Whether we were kids or just in the mood to honor our country, we've all had a piece of the American Flag in our wardrobe…now let's rock it with style!