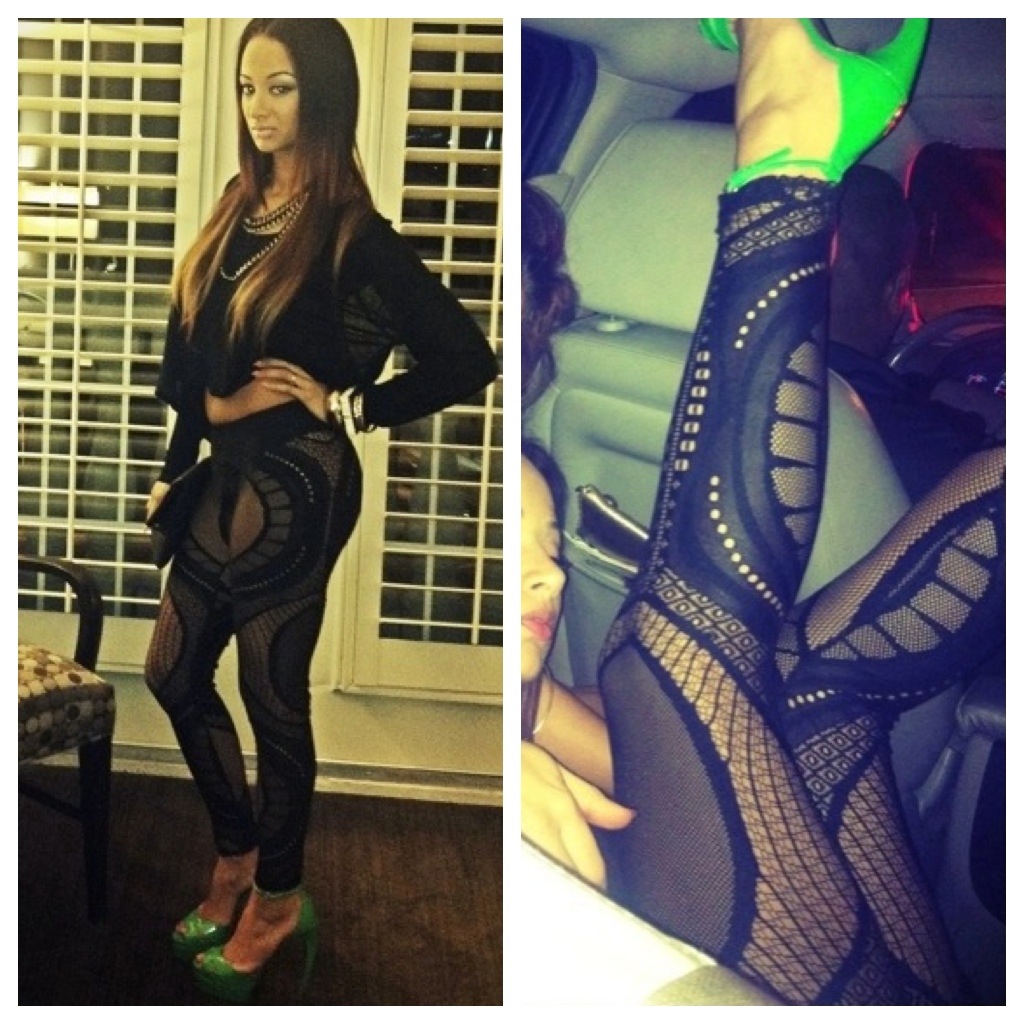 Remember Draya's sheer patterned leggings that she wore over All Star Weekend?! Well…I found them! I've been searching high and low for these leggings since Draya posted the pic. Until I finally laid my hands on these at Forever 21 plus! Trust me ladies, these are not your regular leggings they're very risqué!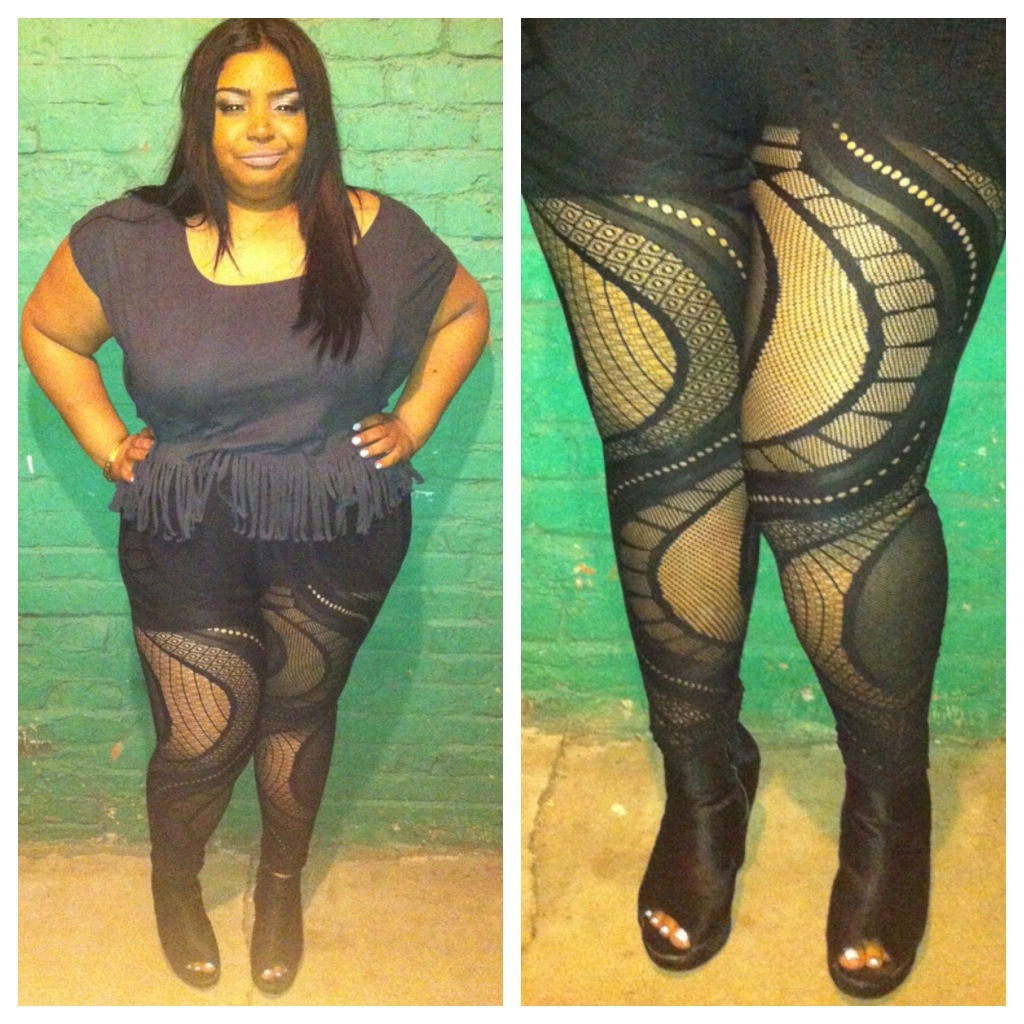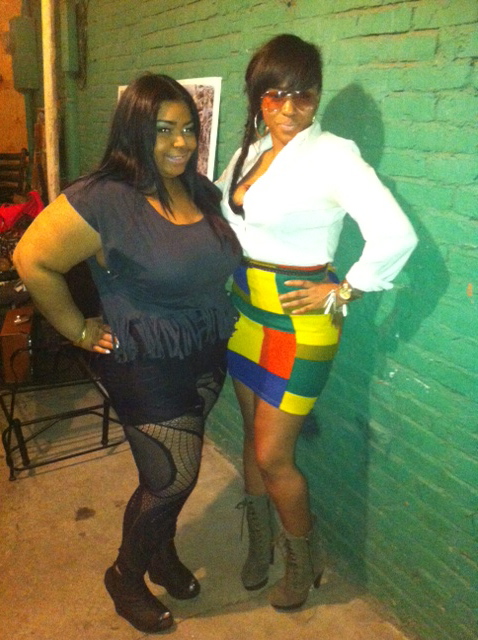 So, I had to find the perfect place to rock them to and what better event than a fashion show!? You know I had to do the remix for our plus-size Glam-Aholics! I ripped the runway in my pattered mesh leggings. Since they are COMPLETELY sheer, I paired mine with my black spanx underneath (I never leave home without them!), black fringe top and my favorite Jeffrey Campbell pony wedges. This look was very daring and took me out my comfort zone, but I did it!
Not sure if these are still available online, so keep a look out in-store! Remember ladies, fashion is also about taking risks and thinking outside the box…but most importantly being comfortable!  Never be too afraid to remix a haute look, just be sure to make it your own!
@arjaunjubri