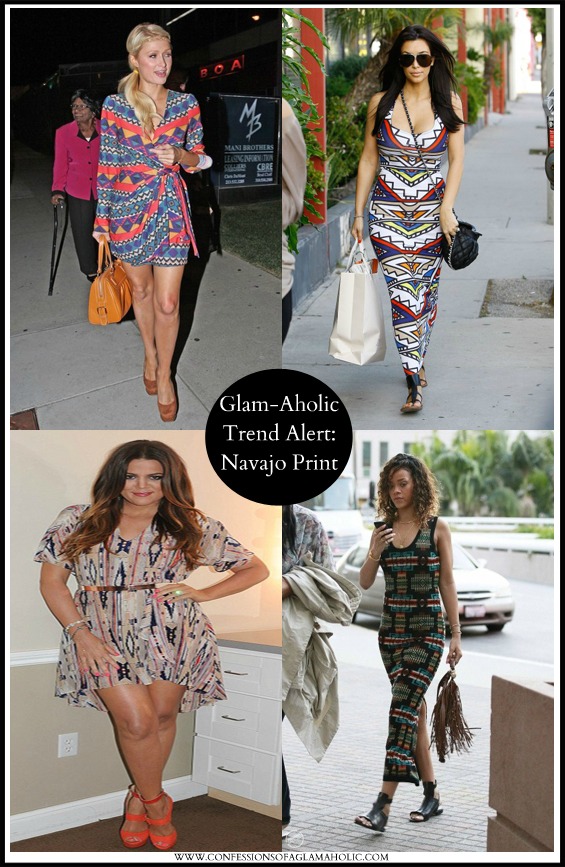 This season feed your inner native spirit with some colorful Navajo print. The Native-American inspired style is back, bolder and more striking than ever!  The colors, shapes and ethnic influences have been revamped for a fresh new feel. I've always been a fan of the Southwest style. I never miss an opportunity to throw on my Navajo poncho while styling my hair into two Pocahontas braids. The Santa Fe print is every store display window recently, it's so easy to style and looks great on all body shapes.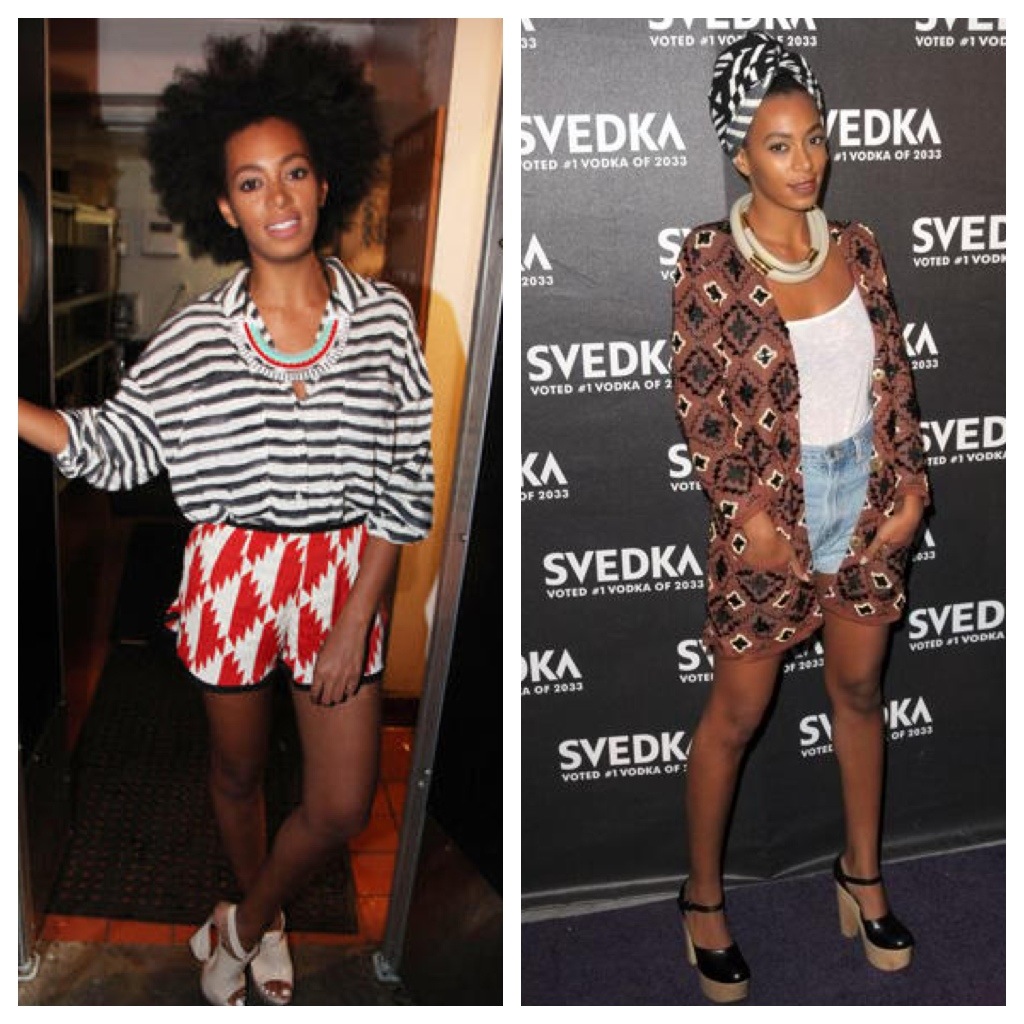 For a stylish Southwestern vibe, rock your print with colors that are a part of the pattern. You can also always pair your print with classics pieces. Rihanna and Kim kept their Navajo prints simple, both wearing printed maxis with black sandals. While Solange opted to go for a more electric look with her shorts, adding a striped shirt to the mix and tan wedges. Wearing a Navajo scarf is a quick styling tip to give your casual ensemble a boost.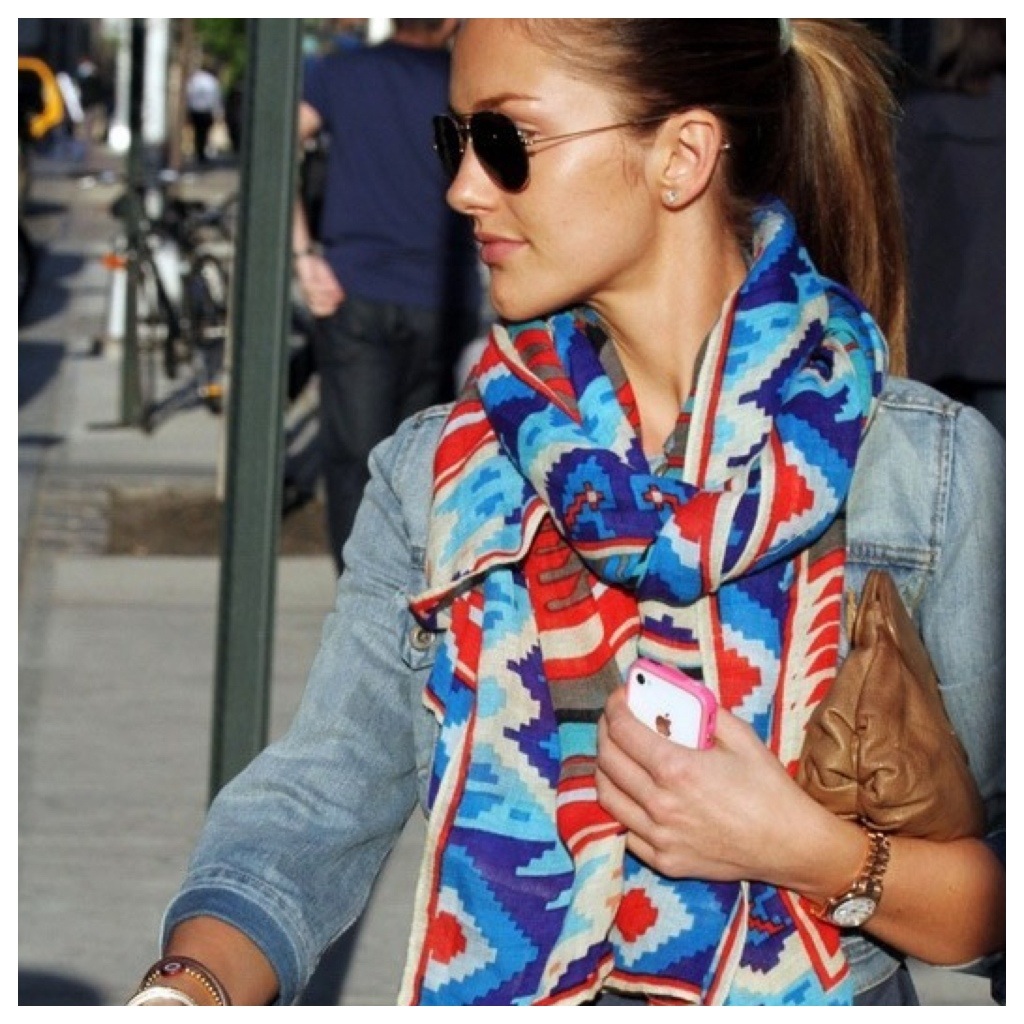 Throwing a little Navajo print into your wardrobe will definitely get you fly for the Summer. It's one part eclectic and one part chic! These printed skirts, dresses, tops and leggings will help you saddle up your wardrobe without breaking the budget.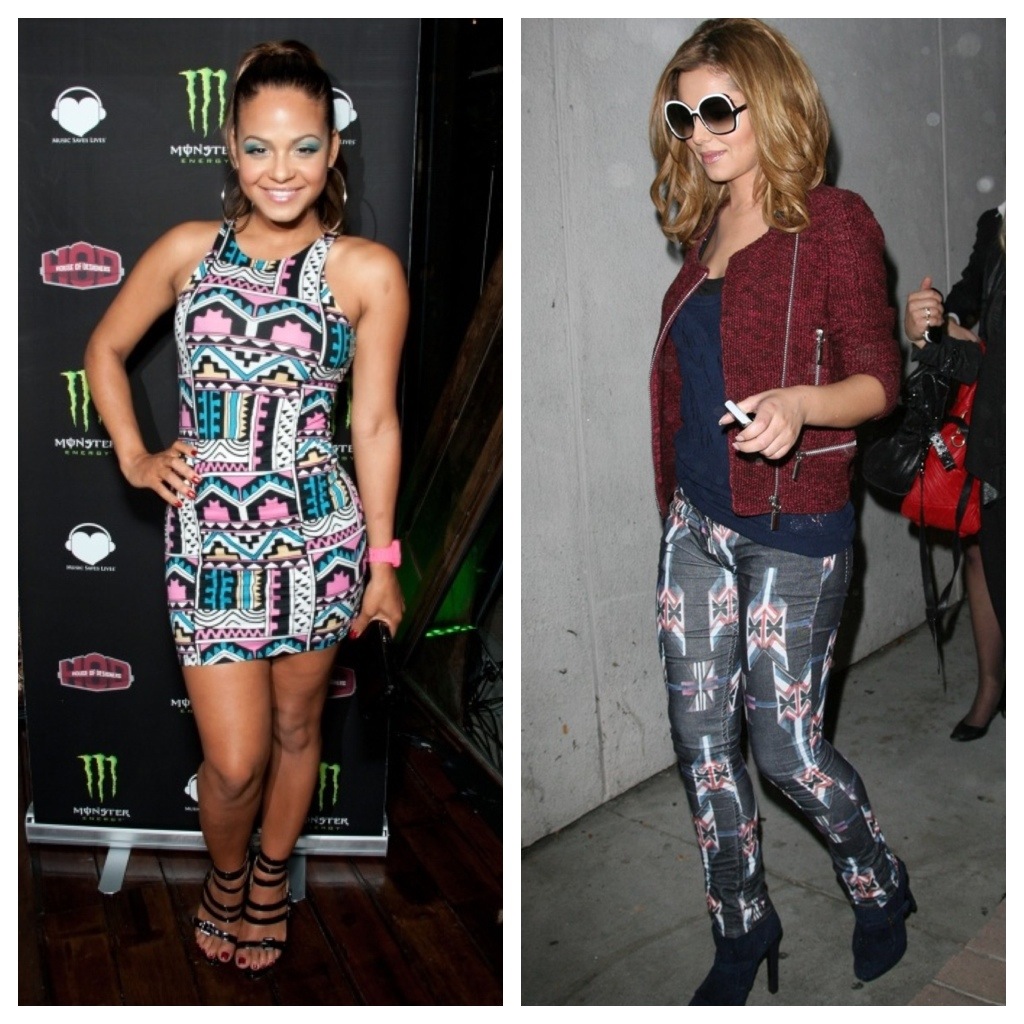 Confess your Glam! Will you be giving Navajo print a shot in your wardrobe?!
@arjaunjurbri