Glam-Aholic Minigemi: "First I want to say I LOVE your blog, I check it out on my free time and appreciate you guys keeping us up to date with trends. I've been looking for this red headband Adrienne Bailon wore a couple of times on her reality show but had no luck finding it. Could you please help find it?"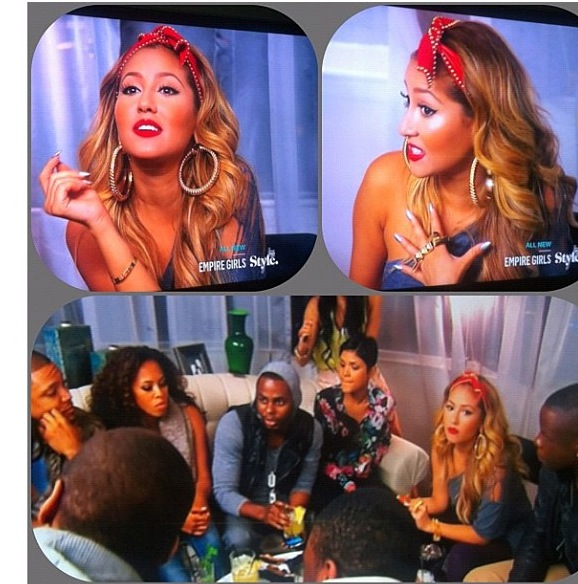 You got it Minigemi! The always trendy Adrienne Bailon is wearing a "Leone" leather headband in red leather with gold metal studs $82 by Latoia Michelle.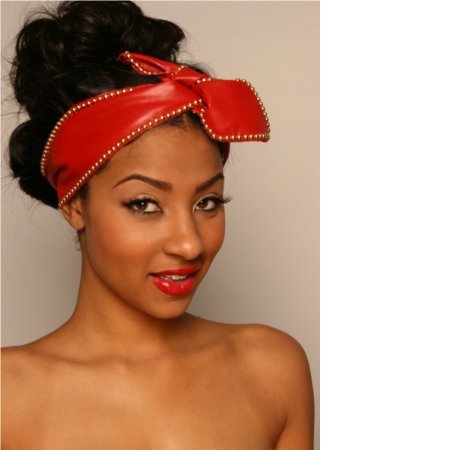 Other celebrities like Draya and Tae Heckard have been seen rockin' this headband. It's the perfect way to look cute and relaxed at the same glam time lol!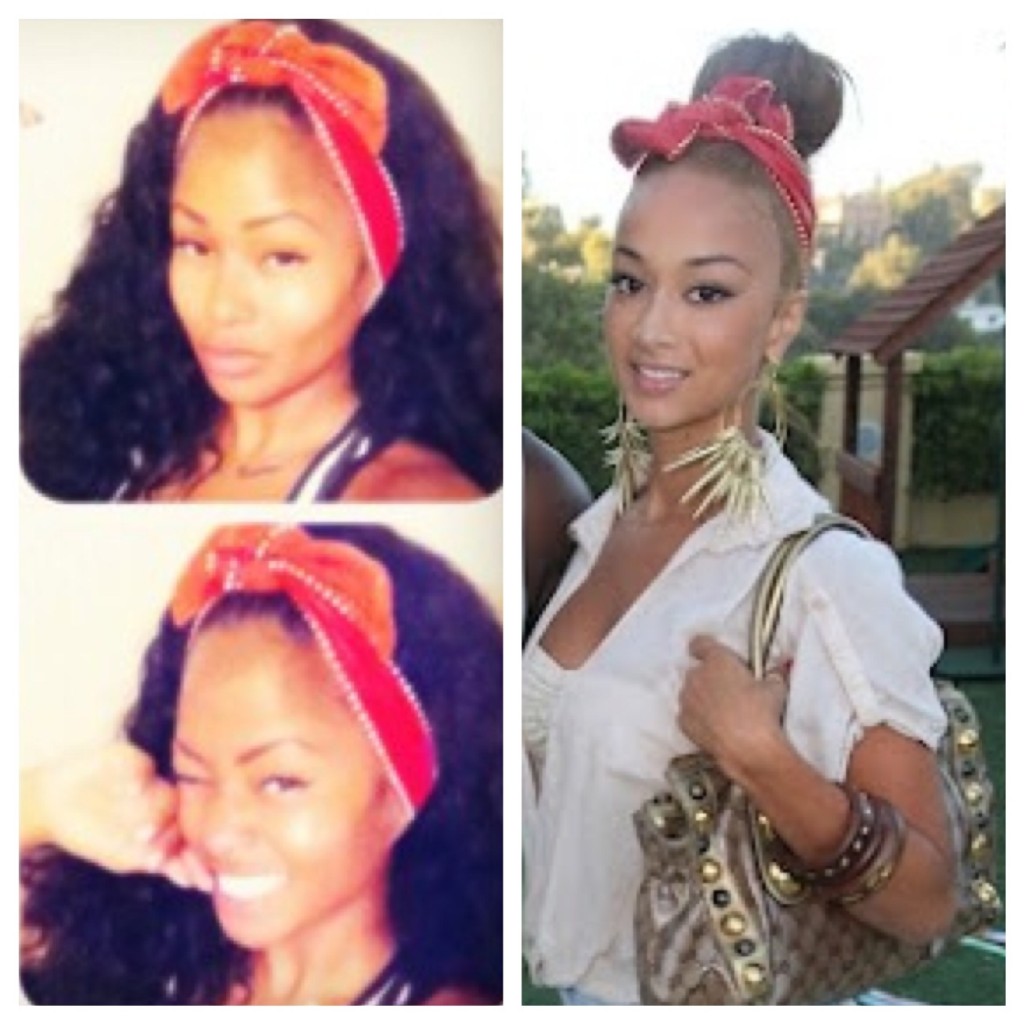 Latoia Michelle carries an array of "one of a kind" pieces for you to add to your wardrobe to give your look a boost. Check it out over at Latoia Michelle!
 Remember, if you need help finding a look that you saw a celeb rocking or you simply just need some fashion advice! Simply email your request to glamaholiclife@gmail.com!