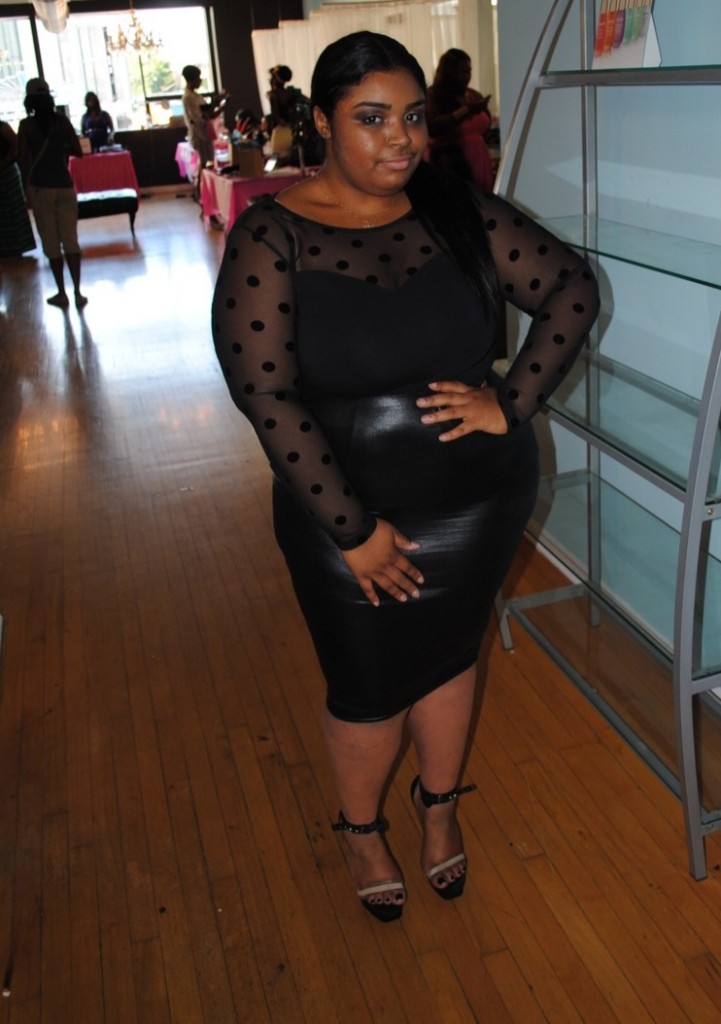 When I was thinking about what I was going to wear for the 2012 Glam-Aholic Shopping Experience, I kept drawing a blank. I knew I had to bring it!  But, I kept over thinking my look…don't you just hate it when that happens?!  This may sound crazy but every time that happens Kanye West's "Can't Tell Me Nothing" lyric "Cause when you try hard, that's when you die hard" plays in my head. LOL! I instantly had to drop everything at the counter and leave.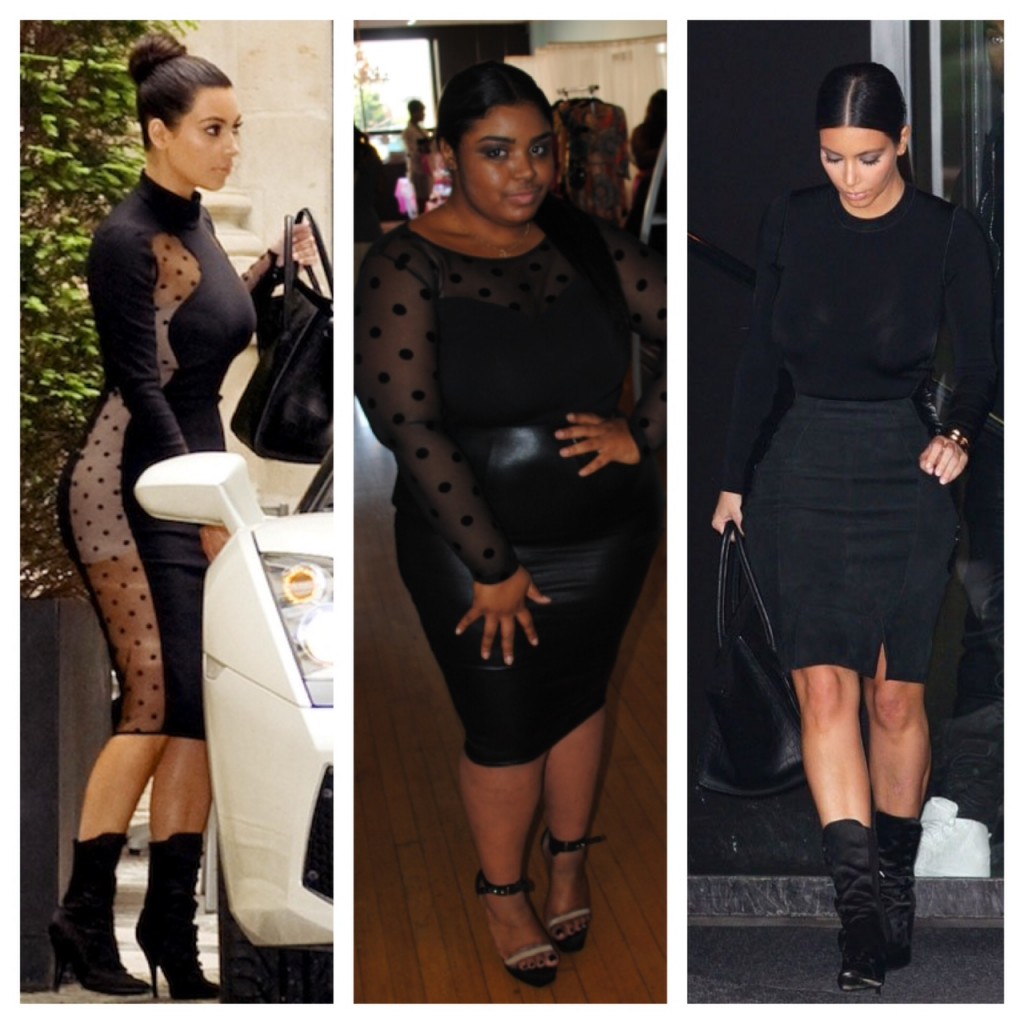 That's when I knew I needed a little inspiration. So, I popped open my pc and went straight to my image files. Since Kanye was already on my mind, I might as well search through my Kim Kardashian pics for some style inspiration. When I was looking through my pictures, I realized how much I loved Kim's London looks! Especially when she wore the Stella McCartney sheer polka dot dress and that curve hugging leather skirt.  I knew this was it! So, I used my Glam-Aholic style senses to fuse these two looks together to produce my Shopping Experience outfit!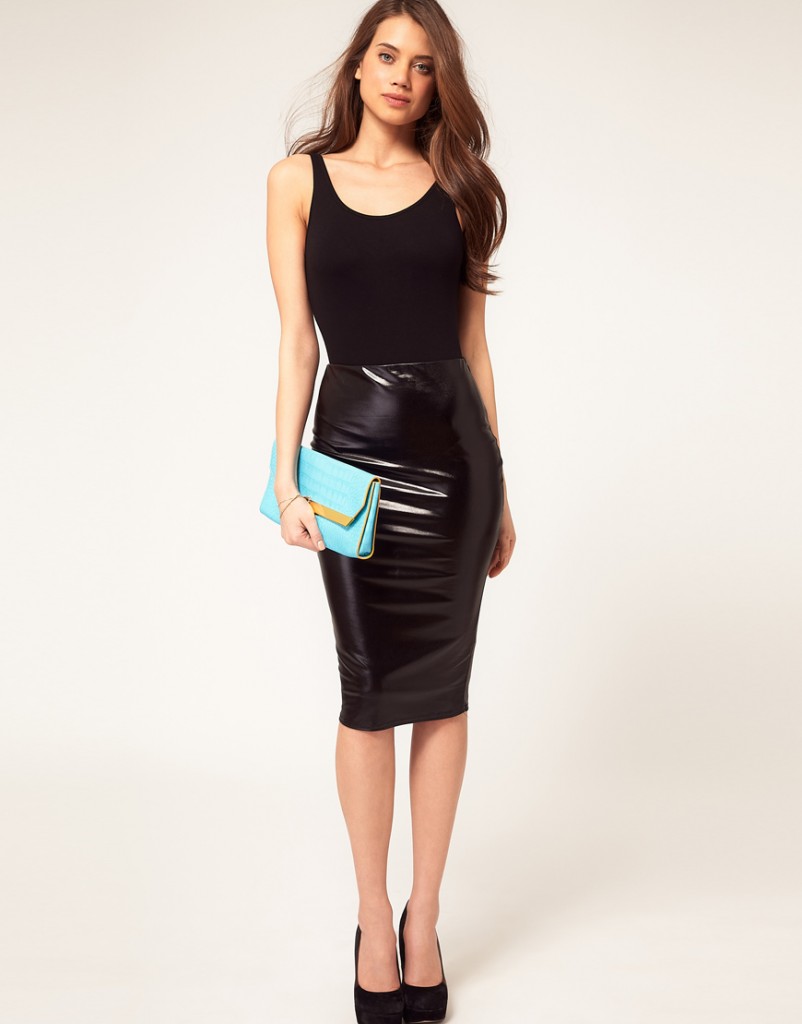 Since time wasn't on my side, I had to think quickly and look through my closet for a few pieces to complete my getup. I had a wet look skirt from ASOS ($14) that I had been saving that would work perfectly as a leather skirt.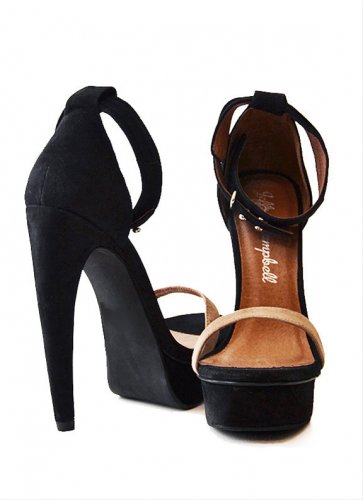 I switched out Kim's suede booties for my shoe of the moment Jeffrey Campbell's Day 2 platforms, to add a little flare.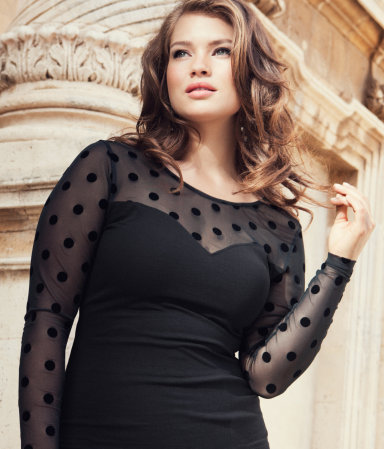 For my last attempt to find a top to pull it all together, I rushed to my go-to store H&M. Who would have thought I'd luck up and find a Stella McCartney inspired top at H&M for $29 in the plus size department?! It was a fashion miracle honey!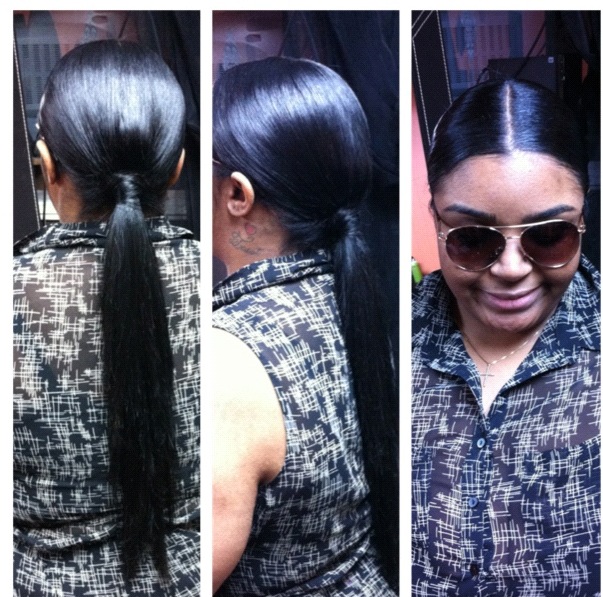 And, the sweet icing on the cake was my sleek middle part ponytail that made my fashion cycle complete!
@arjuanjubri