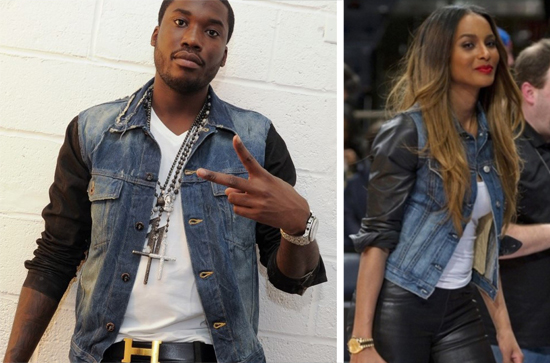 With Fall right around the corner, I was in the need for a good denim jacket.  A denim jacket is always an essential wardrobe piece especially when the weather is transitioning. So, while doing a little window shopping on Forever21.com, I lucked up a dope contrast jacket similar to the Rag & Bone one Ciara wore last season. I've had my eyes on this jacket for about a year and since the price tag on the Rag & Bone jacket was never in my budget, I had forgotten about it. So you know I hit the roof when I was spotted this "look for less" option at Forever 21 in the plus size department!
Forever21 Plus Contrast Denim Jacket $27.80
This chic denim jacket features contrast faux leather long sleeves which makes it perfection for Fall!
@arjuanjubri