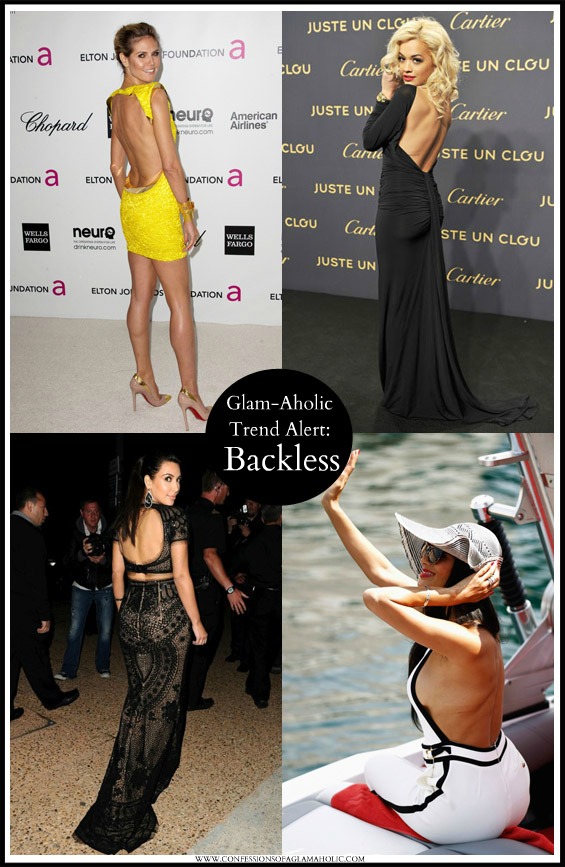 Going backless is newest way to show off some skin! Don't get us wrong we're a sucker for a plunge neckline but for the moment we're captivated by the bare back. Fashion "It" Girls couldn't agree with us more, ripping up the red carpet and sidewalks rocking a bare back. Rihanna the queen of going backless exudes self-confidence and sex appeal every time she makes an appearance in an open back gown.  Just a peek at your back is enough to drive a man wild! If that's not enough attention for you pairing a cascading necklace down your back will surely do the trick.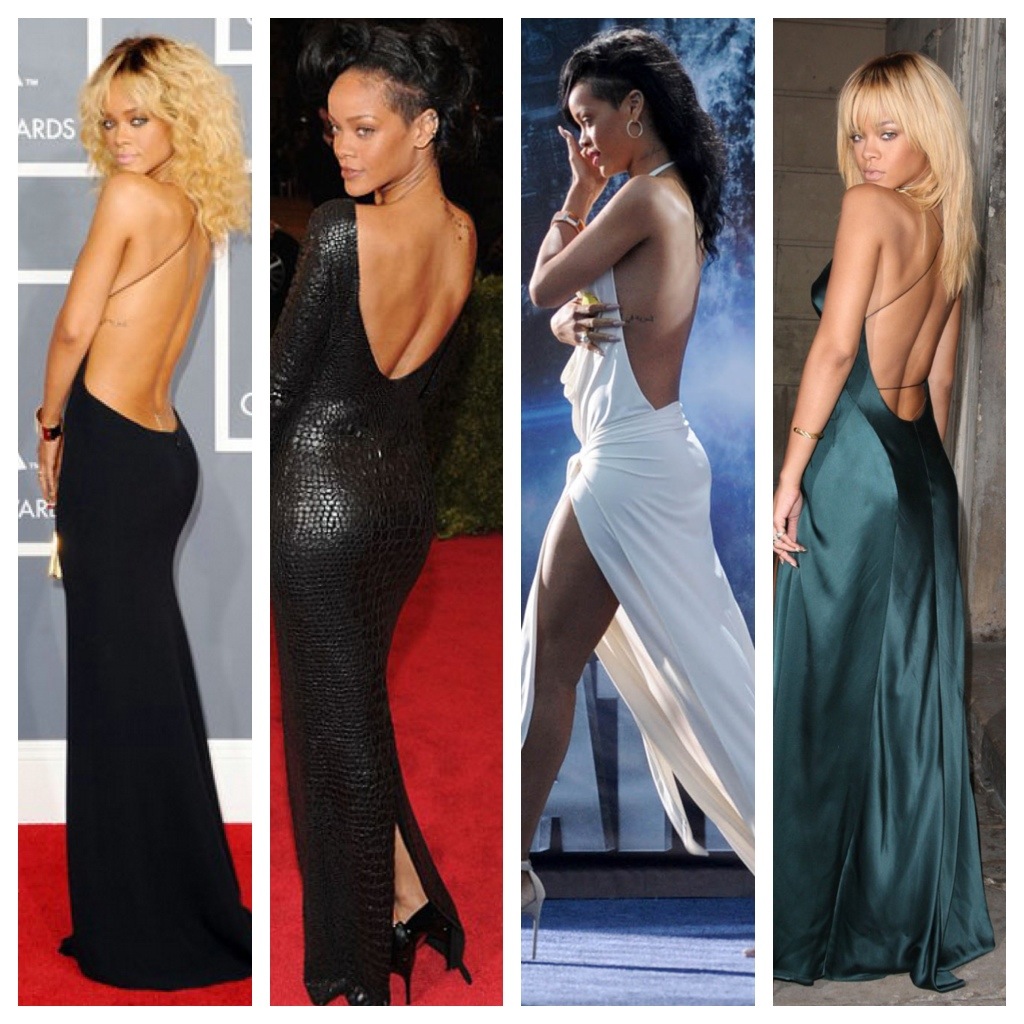 Sporting a backless piece allows you to look seductive and daring without revealing too much skin. Subtle yet mysterious, no wonder why backless pieces are flying off the racks! Busty girls no need to pout you can rock this trend too with the support of a bra! In the past donning a backless piece with a bra was such a big taboo. But, with the latest breakthrough backless bra by Maidenform you no longer have to stress about bra straps when it's time to go bare.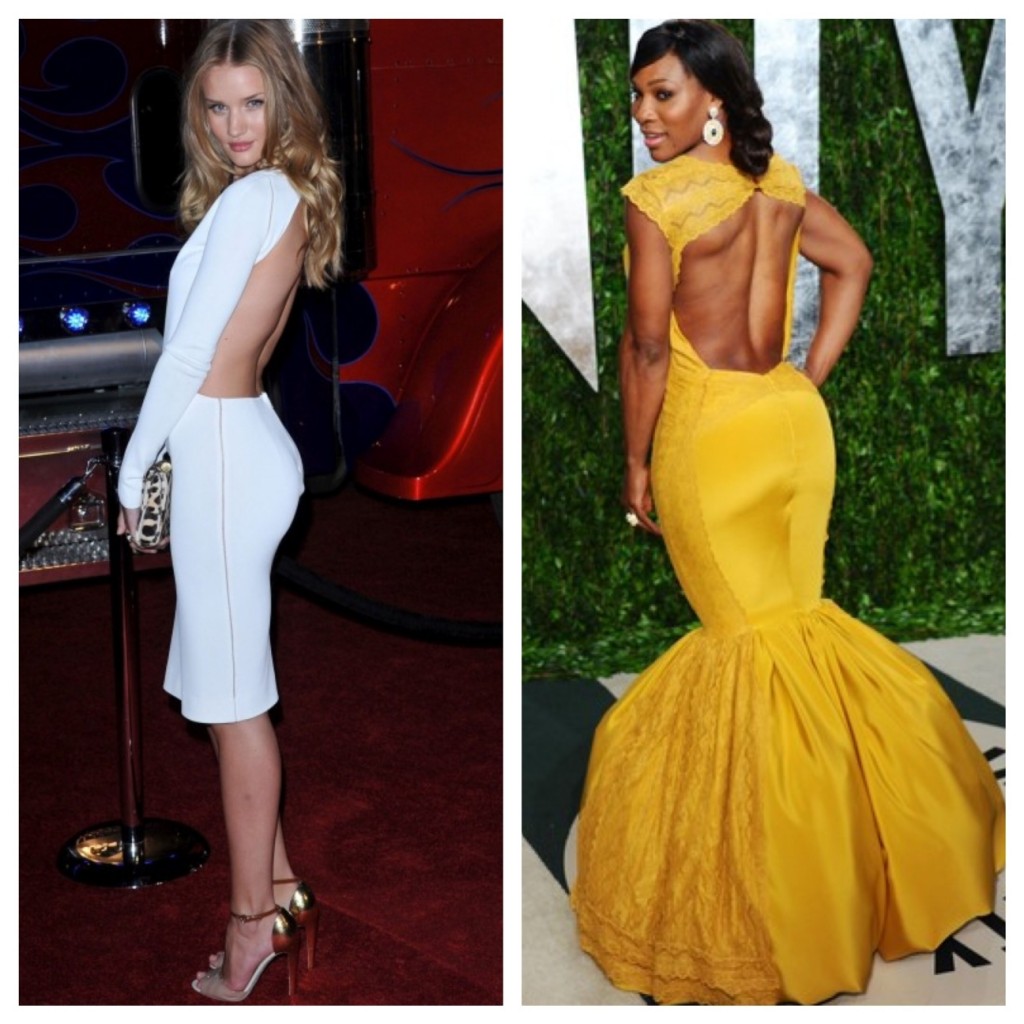 Don't turn your back on us just yet… you need to find something to wear to that soirée? Why not get dressed in this super chic moment of the look piece!? Even if it's just a causal event, you can slip on a backless top with dark denim jeans and booties!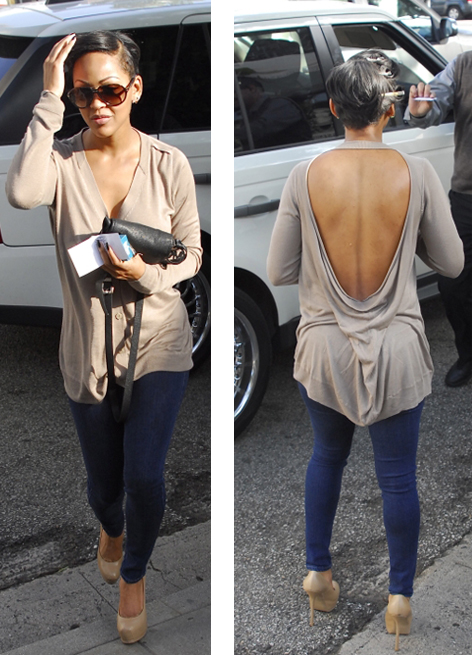 Confess Your Glam, are you a fan of showing off your back??