That time that everyone seems to dread or be afraid of has come for me! My 10 year high school class reunion was this past weekend. Yes, you heard me…I'm getting old LOL! I am very proud to say that I graduated from Cass Tech (Detroit) in 2002. But instead of being nervous about it, I was excited! To get to hang out with my classmates after 10 years, it was a really great experience. We all watch tv and see how people go crazy over how great they have to look and stressing over what to wear, but I didn't have that problem lol! It gave me a reason to blow the dust off a few pieces that I hadn't got a chance to wear yet, and this event was the perfect place to do so!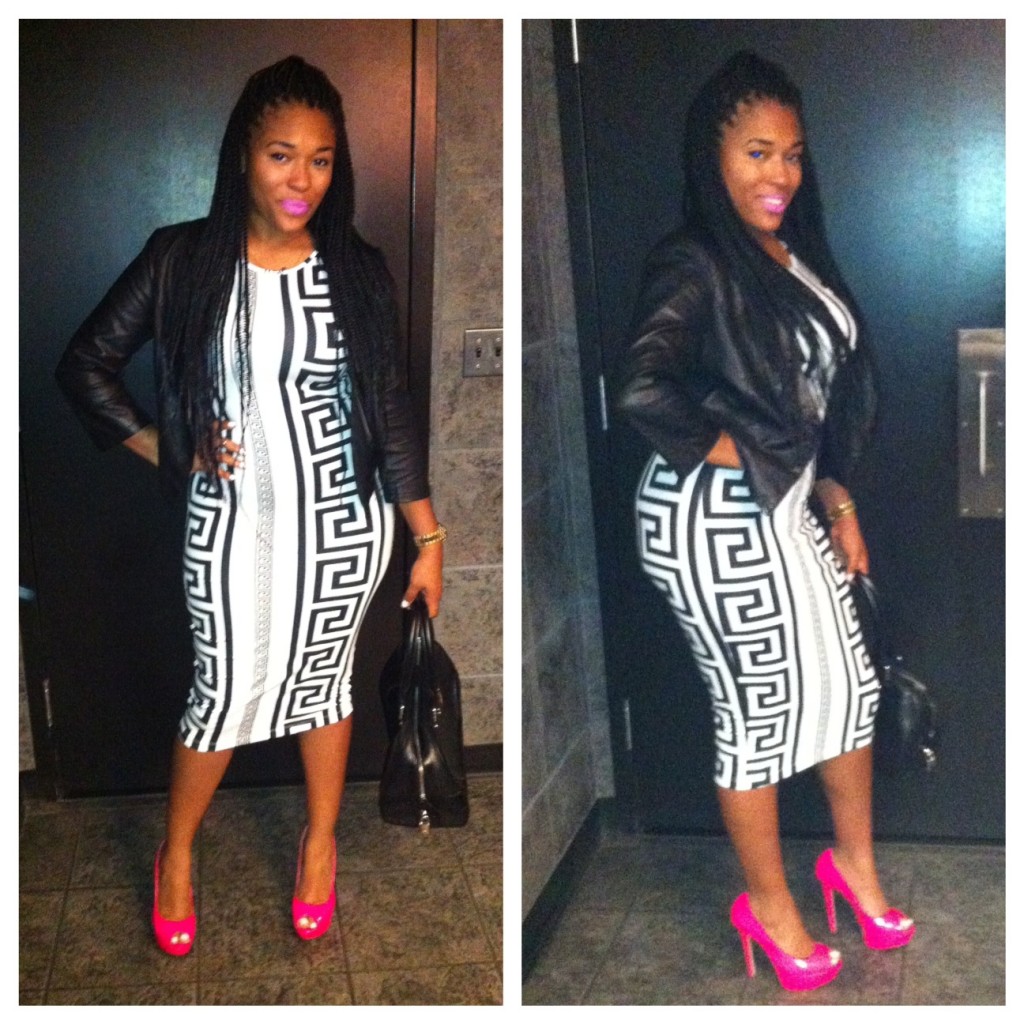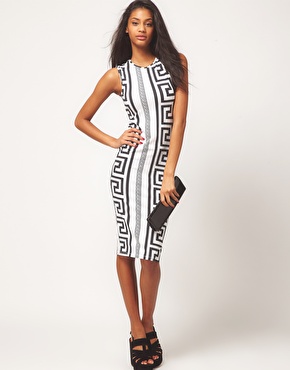 Asos Rocco Print Dress $37.47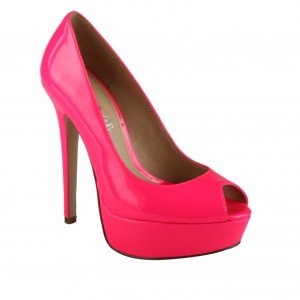 Aldo Bismarcka $42
The first night I stepped out for a mix & mingle event. I'd purchased this dress from Asos months ago and just couldn't seem to rock it anywhere, so why not tonight?! lol I wanted to add a layer, so I tossed on my black leather blazer from Forever 21. And since wearing black and white can sometimes be a little boring, I wanted to add a pop of color. I'd bought these neon pink peep-toe pumps on sale from Aldo. They were originally $80 and I picked them up for $42! Candy Yum Yum on my lips and I was out the door.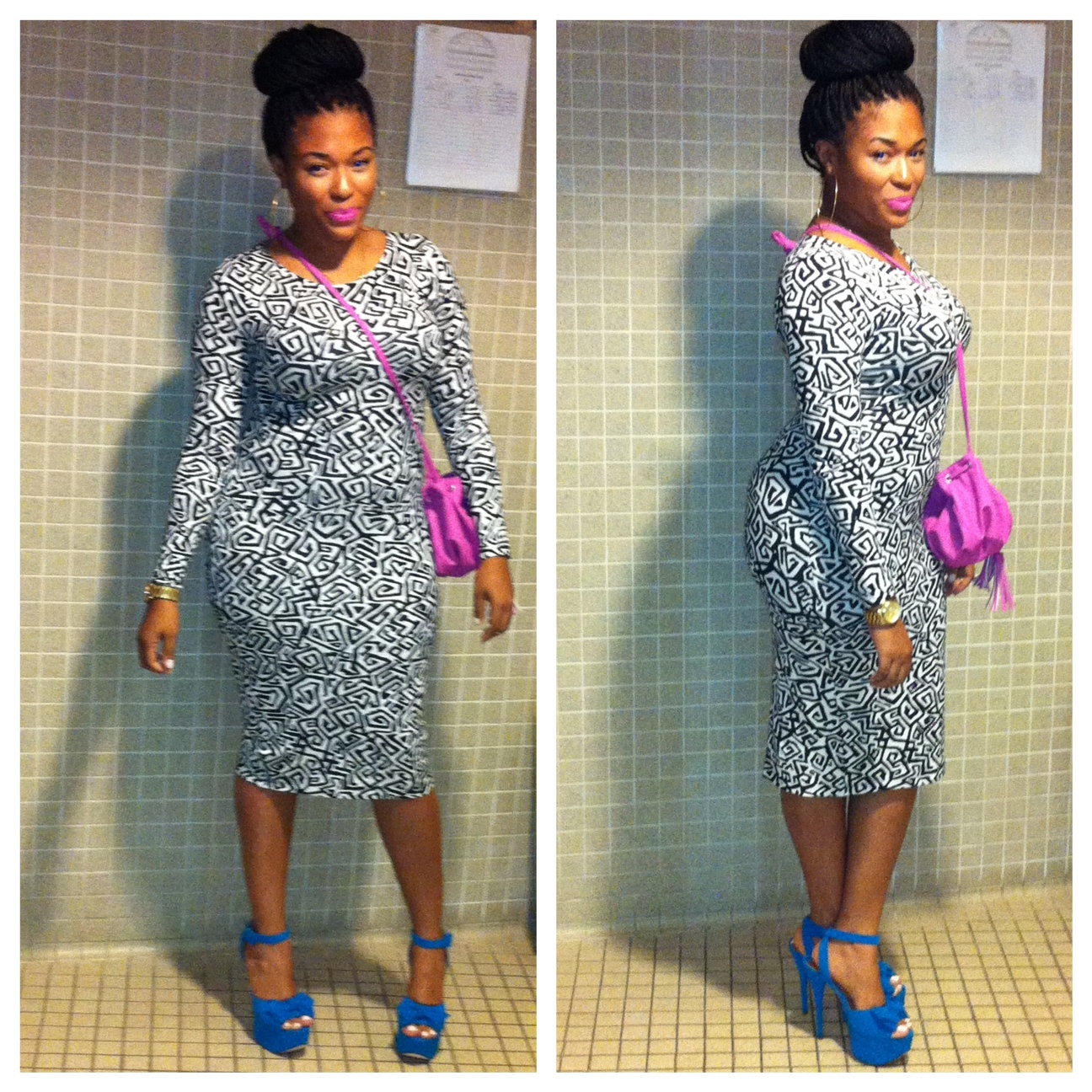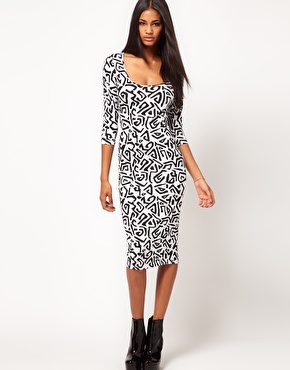 Asos Abstract Print Dress $42.58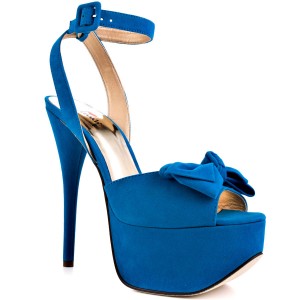 Bakers Rest Up $79
The next night was a very nice soiree'. I've had this dress for over a year now, which is why it's no longer on the site, but I did find one similar to it. I have an obsession with collecting dresses. It's like you always need to keep a new dress on deck, just in case of an emergency lol! I guess I was on a roll with this black & white with a pop of color look, so I paired my pink cross-body bag from Target, with my blue bow platform sandals. I've talked about these shoes before and that was my first and last time wearing them, so I wanted to bring them out again before it gets too cold outside.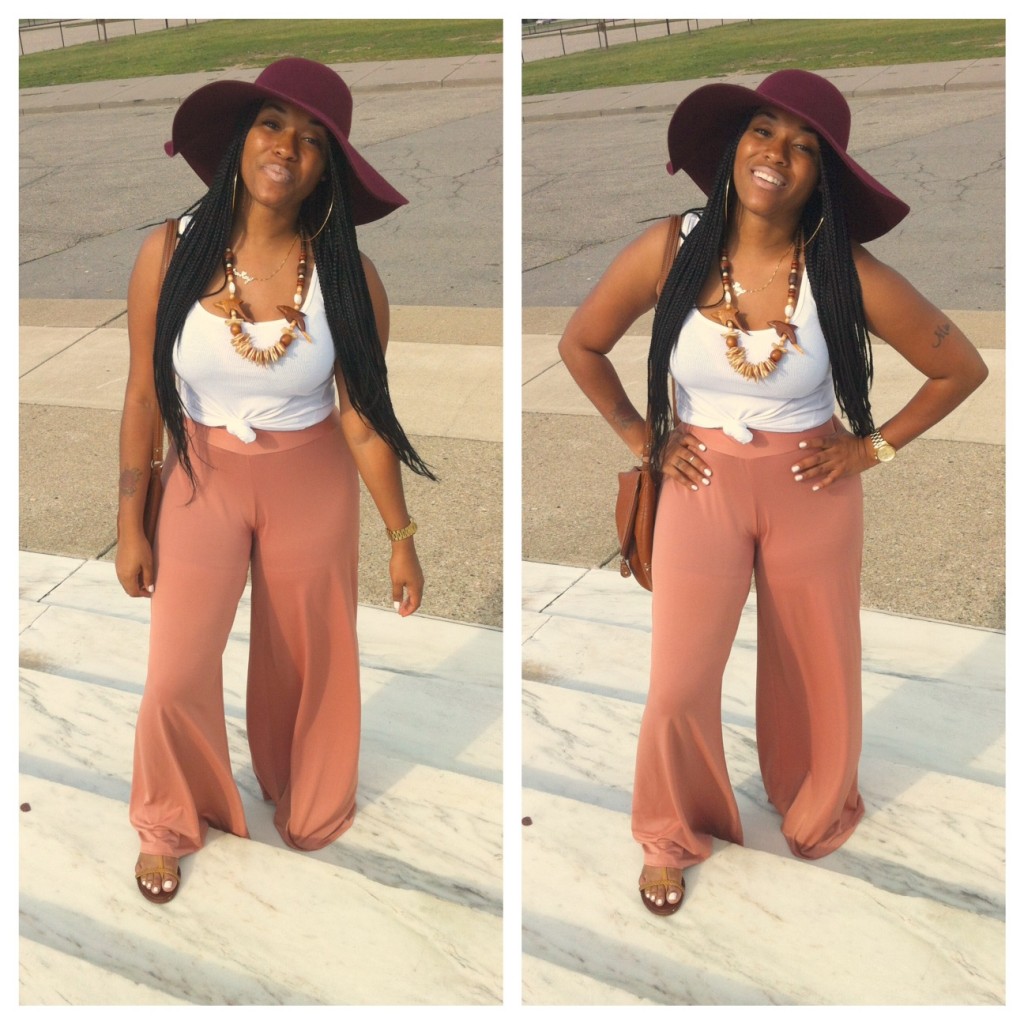 The last day of the event filled weekend took place at a park for the grand finale picnic. I kept it really simple, because I strongly dislike being outside in the Summer lol! I hate being hot and sweaty! So I definitely wanted to keep cool. I paired a white tank top and floppy hat, both from Target, with a pair of wide-leg 70′s inspired pants from Swank Boutique (1-855-SwankAPosh). I think this may have been my favorite look of the weekend

But I really enjoyed myself, can't wait until our next one! I wonder what I'll be wearing to our 15/20 year reunion…hmmm??