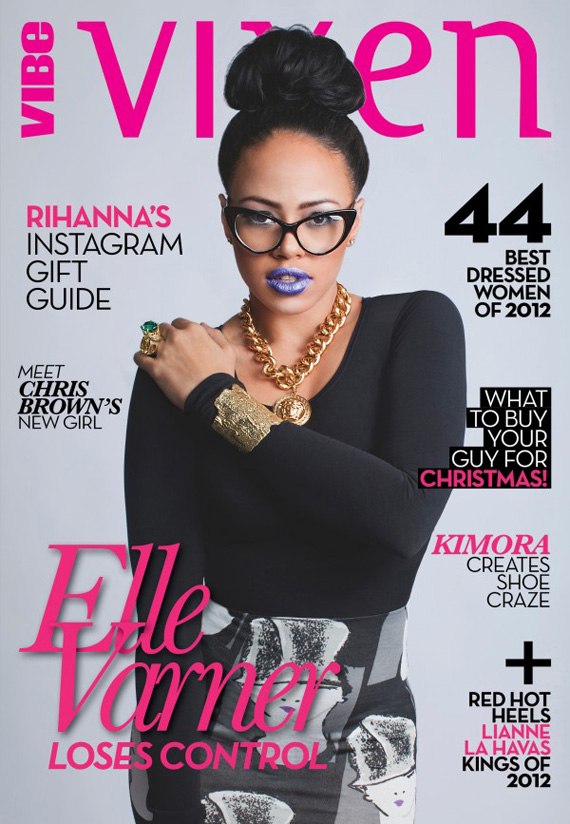 The sultry Elle Varner graces the January issue of Vibe Vixen Magazine in curve hugging Confetti gown and oversized ninja bun. The newly popular songstress opens up about her fame, dating and her obsession for vintage fashion, all while donning a bright purple lip and rocking vintage Versace necklace.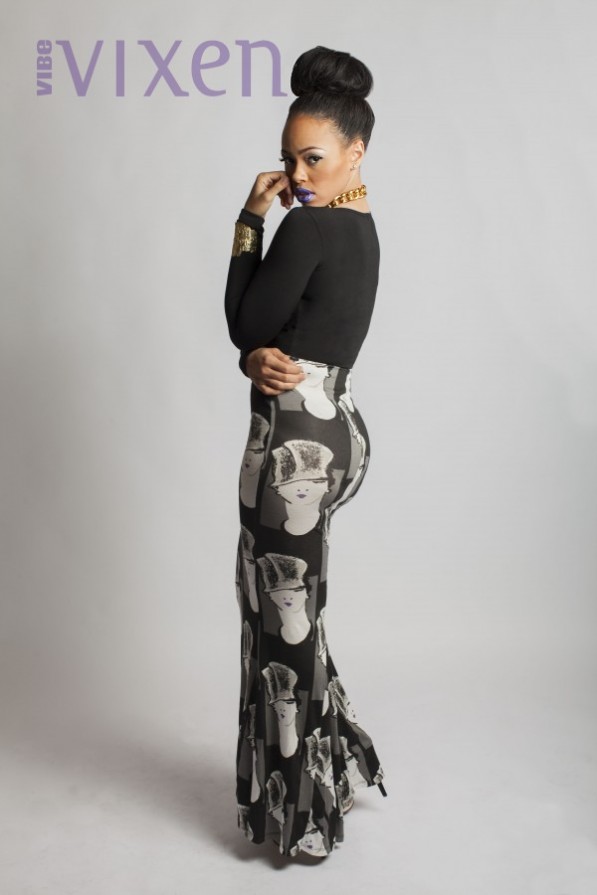 Moving onto a new horizon, what still scares you? You don't know what is going to happen tomorrow. You don't know ifyou're gonna wake up one day and find out your record is blazing up the charts or your record's not really playing or maybe someone's saying something about you and you have to deal with that. It's so much and it's all new to me. Even the way people treat me is different and that's new.

Are you getting more comfortable with the uncertainty of fame? I'm more comfortable with my choices. The more I step into Elle Varner as an artist, I'm more comfortable with what I want or what I feel like I want because that's really what being an artist is. Playing into what you think people want you to be, that's not an artist. It is scary, but that's why the greatest ones are the one that take the risk and just be whatever they want.

What experiences do you definitely want to talk about? For me, dating is like a really different thing. I have to look at everybody and say, 'Why are you here?' It's kind of messed up, but it's true. I know what it's like on the other side. I'm literally meeting people that just completely overlooked me and now they think that they're just meeting me for the first time.
The January digital issue is available now @ vibevixen.com!