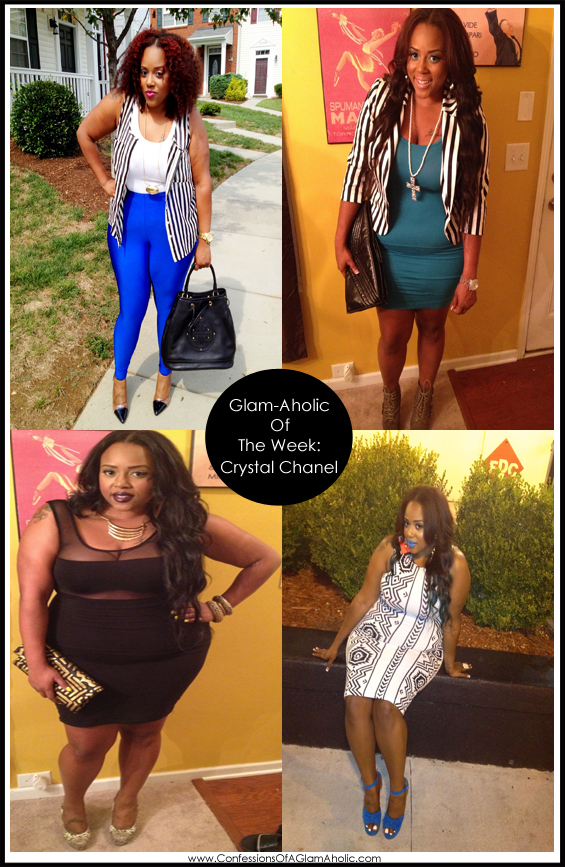 Fashion vs. Style, what's the difference between the two? Do you feel that people get these meanings confused? The difference between the two is that you can go to a store to buy what's hot or popping and consider yourself fashionable. But to have style one creates a look with personal expression and tells a story through their clothes.  I am a strong believer that expensive name brands do not make an outfit fashionable alone. It's  how the clothes are put together to show style and even make something cheap look like a million bucks!

 What are some of your favorite trends that are happening right now? The trends that I'm in love with currently include peplum tops or dresses because it compliments my tummy area well, faux leather detail on anything;  jackets, leggings or a t-shirt. Also I am a sucker for  anything with spikes!

 Have you ever committed a fashion crime? Do tell the details! I really can't think of anything because I dress outside of the box and I know my style of clothing is not everyone's cup of tea. But I did once wear an all lime green pants suit to an awards ceremony! Lol, that wasn't hot.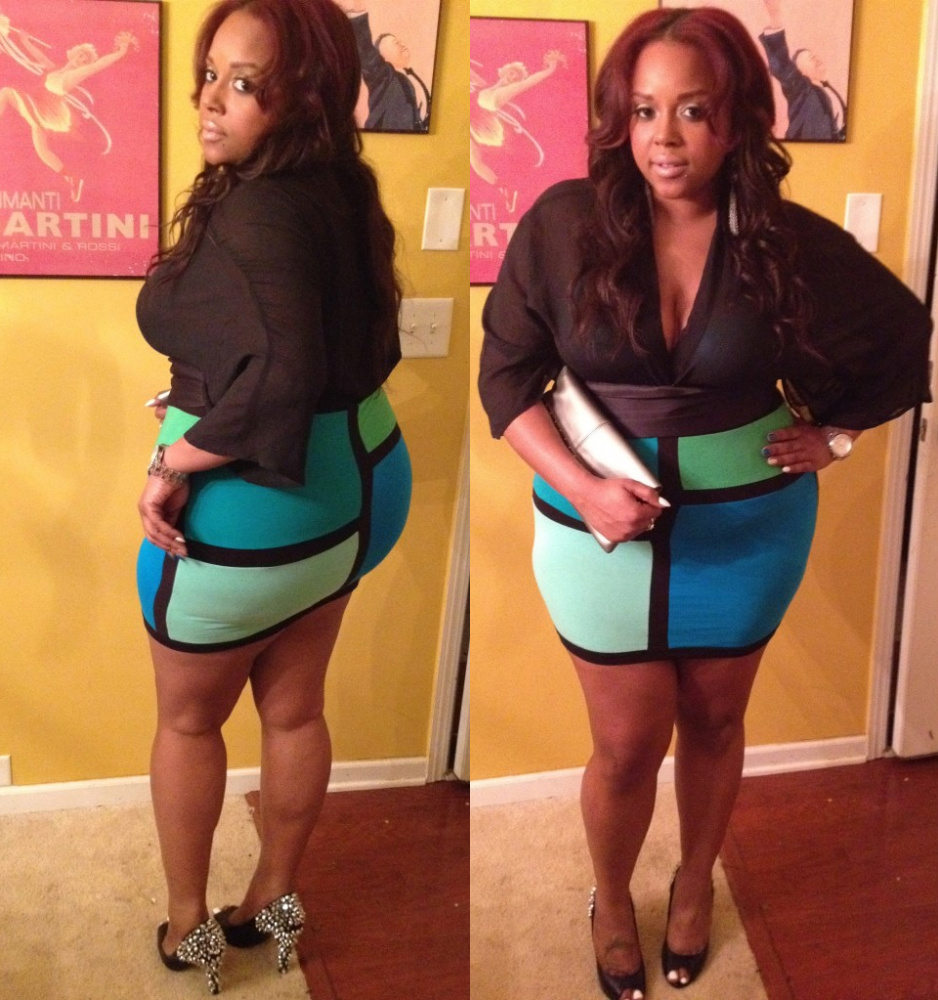 What are your 3 favorite hot spots to hit and find great pieces? Shopping can be difficult for fashionable plus size clothes.  The top 3 places I shop include Forever 21 (regular & plus sizes), Asos (main range & plus size, and online boutiques I find on Instagram like Luxe Vain Boutique or Everything Curvy and Chic Boutique.

 What are 3 things that every Glam-Aholic should have in her closet? Oh my, this is a hard one!   Because I believe every lady should look well put together when she walks out the door, I believe every Glam-Aholic should have shape-wear,  a great fitting blazer and a nice watch.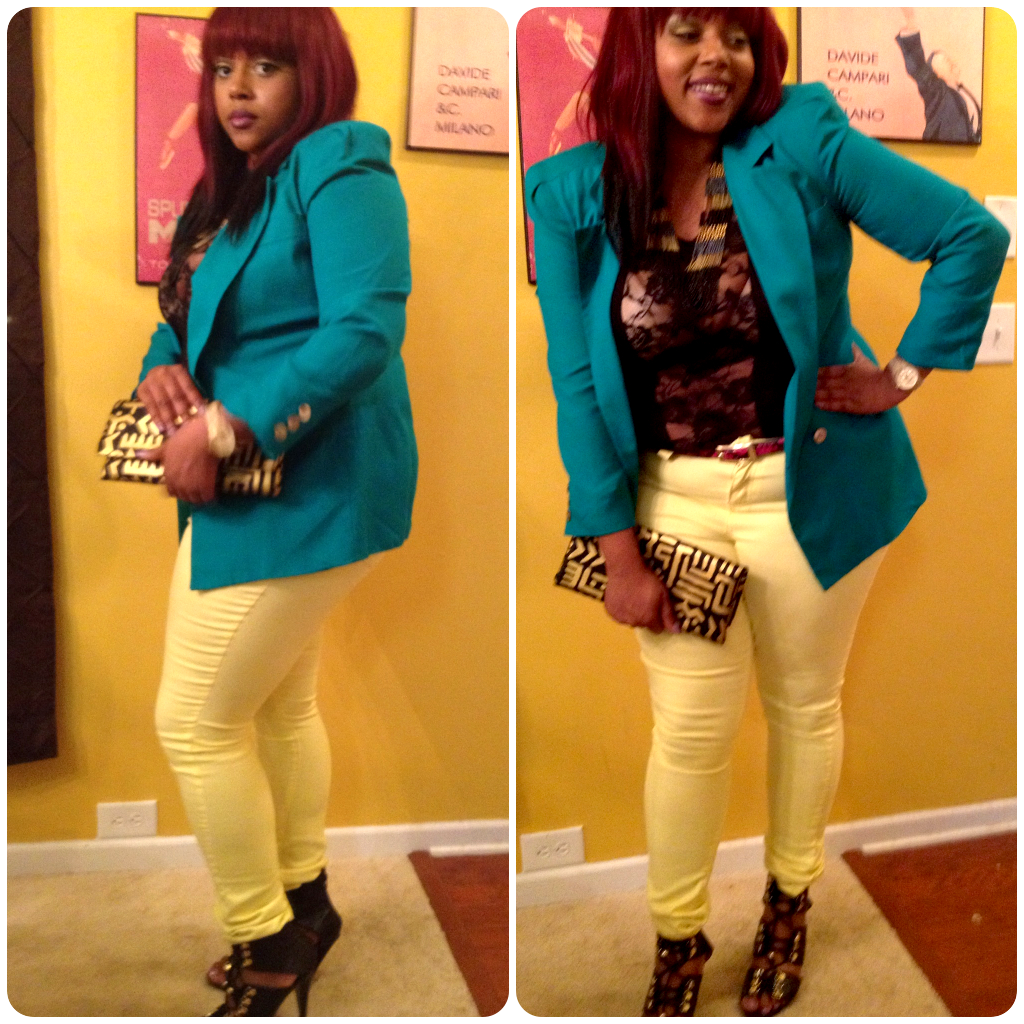 If you could trade closets with any celeb, who would it be? I really love Emily B's closet. She dresses with high end labels and keeps it real with low but fabulous finds!  Her shoe collection is to kill for and she dresses her curves quite well.

 What tips can you give our Confessions Of A Glam-Aholic readers on how to achieve stylish looks? The best advice I can give to any fashionista is: Try everything on!  Being a plus size woman I would get intimidated by size tags and the way clothes looked on hangers or folded on tables. Some of my best pieces in my closet that compliment my frame are not "my size".  So I encourage a Glam-Aholic to try it before you toss it.

www.CrystalChanel.com

Instagram: @CrissyTheDoll

Twitter: @CrystalChanel

Facebook.com/CrystalChanelBlog

YouTube.com/DivaDoll2003