I am a BIG sucker for neon lipstick! I could not resist seeing the magazine ads and store displays as I walked through Target. The first few days (I go to Target almost every day, sad I know) I tried to avoid the temptation. Saying to myself "Mia, you don't need another pink lipstick!" But as more and more people begin to upload their new lippies on Instagram, I just couldn't be left out of not having a piece of this collection!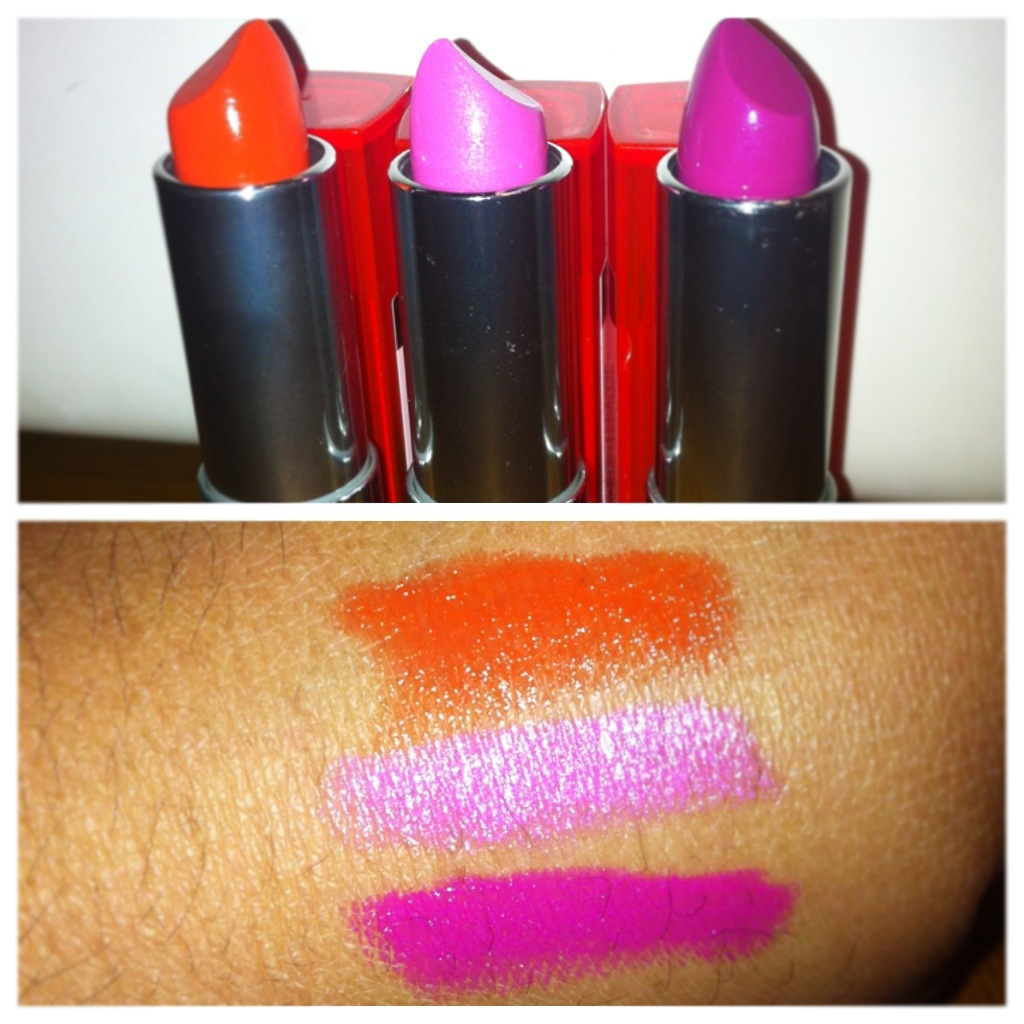 With a collection of 10 new colors Pink Pop, Fuchsia Flash, Shocking Coral, Vivid Rose, Electric Orange, Vibrant Mandarin, Neon Red, On Fire Red, Hot Plum, Brazen Berry… I purchased 3 shades.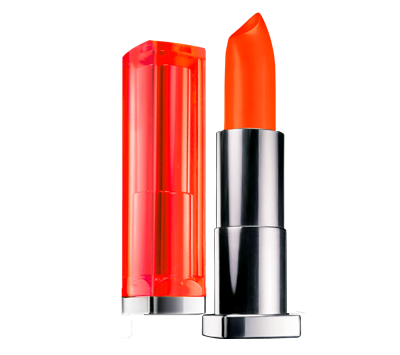 Electric Orange: which I would compare to MAC's Neon Orange, that I also own. I don't even know why I purchased it because I never wear the one I've had for over a year. I just couldn't resist buying a neon orange shade…it looks so cute with the rest of my collection! #Addict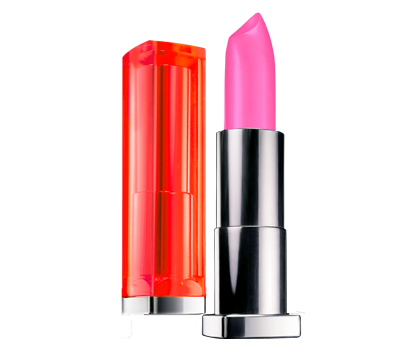 Pink Pop: which I would compare to MAC's Pink Friday, Snob or St. Germaine...it's definitely in that baby pink family and I love it! I feel like I can never have too many pinks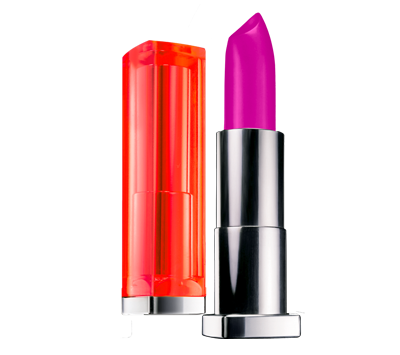 Hot Plum: which although it looks like it would give off a purple shade, I would compare it to MAC's most popular Candy Yum Yum. And we all know how I love my CYY, so this is a hit in my book.
These are all great drug store dupes when it's not in your budget to head to a MAC counter, or hell if you just want some new poppin' colors! After driving around to 2 Walgreens and a Target, it was well worth the hunt for these shades. Now only if they would make matching pencils for these colors, MAC would be in for some major competition