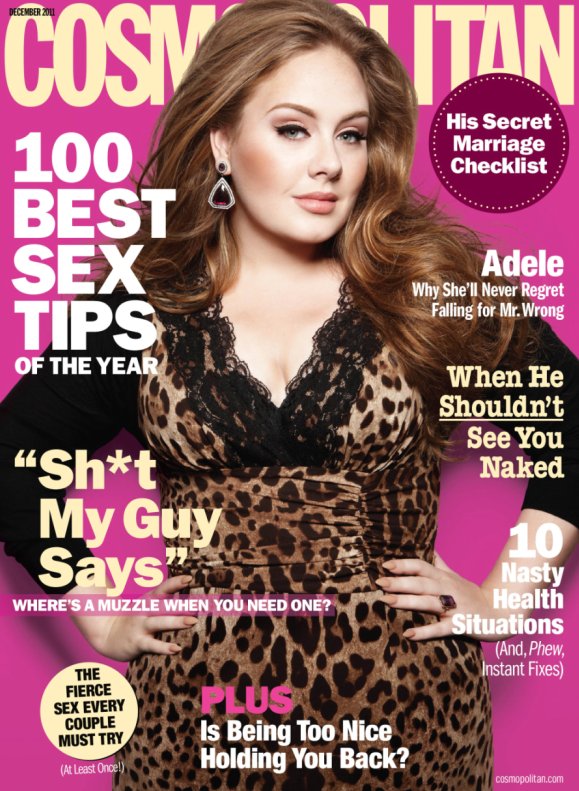 The beautiful British songstress, Adele flaunts her curvy figure on the cover of  Cosmopolitan's December 2011 issue. The 23-year-old star looks stunning in a sexy leopard-print dress, with black lace detailing by Dolce & Gabbana. I'm thrilled fashion magazines are featuring a range of curvy girls on their covers! In the interview, Adele opens about her favorite singers, record deals and so much more.
 "My favorite singers are Etta James and Aretha Franklin. If you were to look up the word singer in the dictionary you'd see their names. Not mine." she says in her featured article.
 Adele's December cover of Cosmo is available on newsstands now!
@arjaunjubri