Boy, do I miss Love & Hip Hop NYC, not solely for the storyline but for the fashion! There is no reality show on air that could even compare. So instead of re-watching the entire season for a third time, I decided to stalk I mean follow (LOL), my favorite stylish reality star Emily B. on Instagram.  I can definitely appreciate Emily's style; she knows how to show off her best assets, without looking tasteless or overtly sexy.  And you better believe that's my motto since I'm plus size girl. I'm all about finding clothes that fit me to the "T", that are stylish and that can also tuck, hide any imperfections.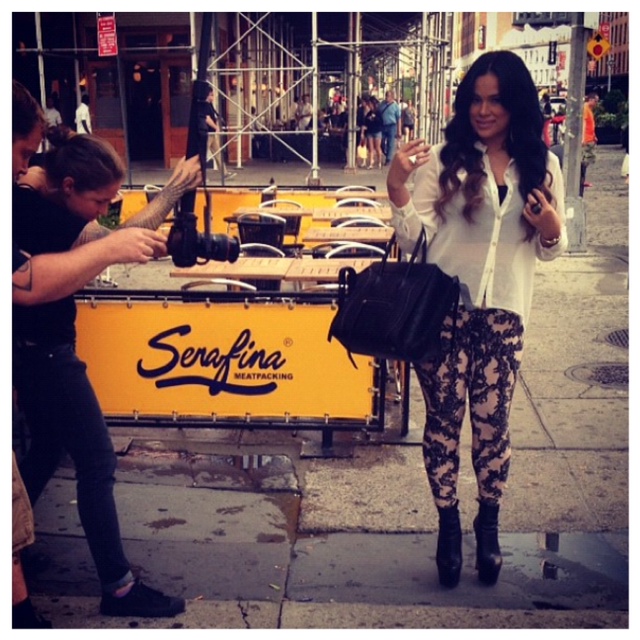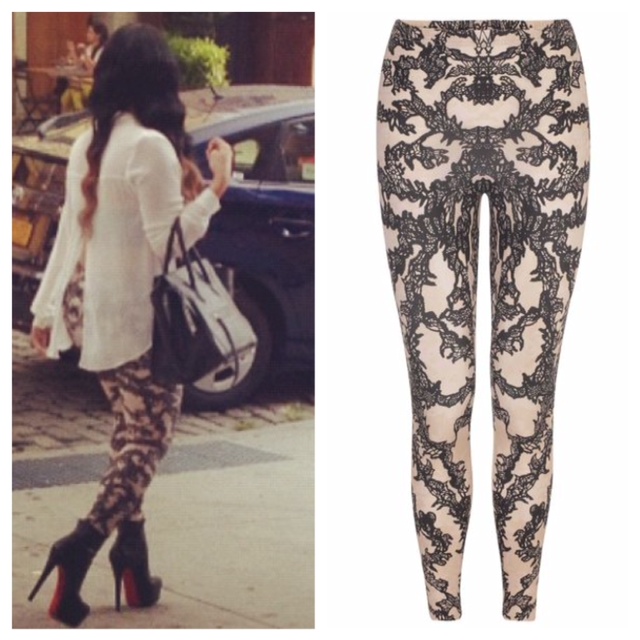 Recently, the bombshell was spotted scrolling the streets of NYC in sick pair of Alexander McQueen Spine Lace Print Leggings ($254). Em definitely knows a thing or two about making your statement piece the center of attention.  She kept the rest of her look simple by pairing a sheer button-up blouse with black booties with an oversize bag.  Sometimes you don't need a lot of  zazzle and dazzle, just let your style do all the talking with one eye catching item.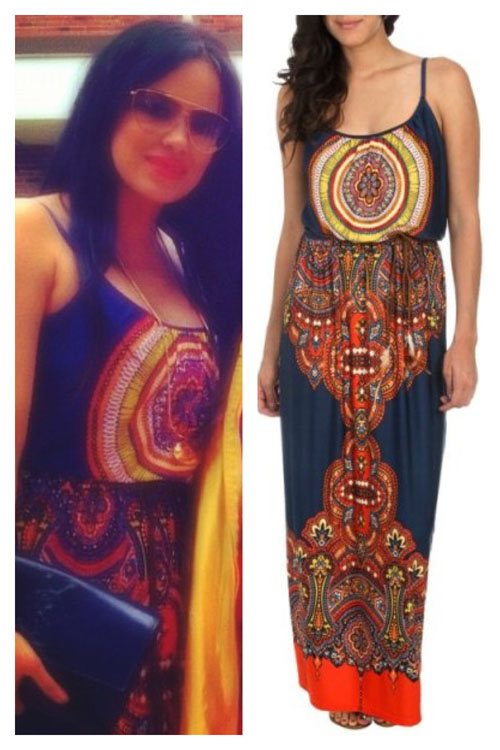 Who would have thought when I saw this Medallion Print Maxi in the window showcase at Arden B., that it would end up on Ms. B.?! And in the usual Emily B. form, she styled this $49 dress with high-end pieces to create perfection. Anyone can rock a bunch of labels, but a true fashionista knows the golden rule of mixing her highs & lows to make it work!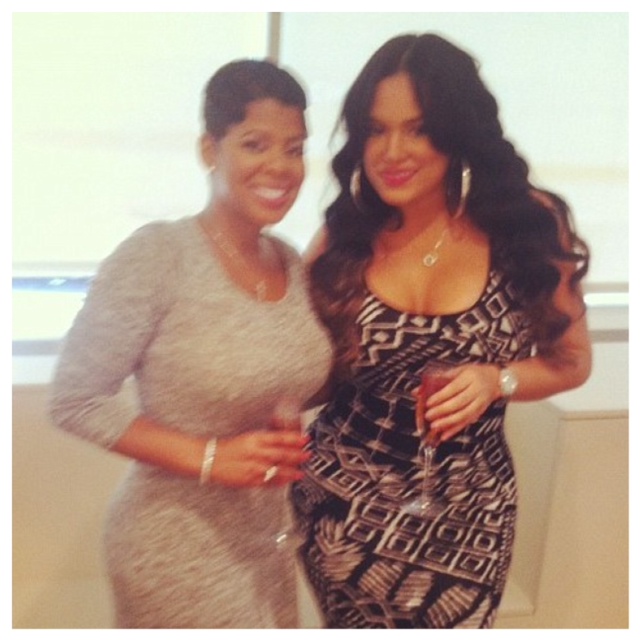 When I went searching for Emily's printed tank dress, I had to have looked past it 100 times! The way the model wore it, I had no clue it was the same dress lol! She didn't do it any justice; Emily's killer curves gave the Torn By Ronny Kobo Tribal Print Tank Dress ($214), a voice. Those long tresses and oversize hoops definitely complimented her midi length dress.
Remember, if you need help finding a look that you saw a celeb rockin or you simply just need some fashion advice! Simply email your request to glamaholiclife@gmail.com!