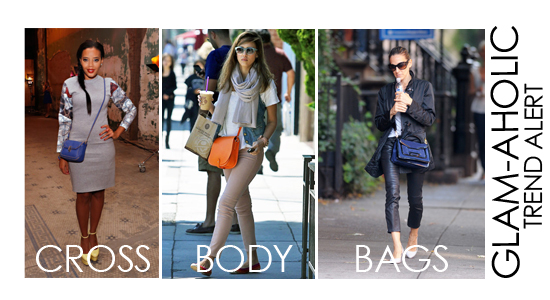 Every girl loves a good handbag! As we all know, they come in a great assortment for us to choose from. Well lately the only cravings I've been having are for crossbody bags! Of course this is not anything new, but as of lately we've seen these everywhere from street stylelistas to the red carpet. For me, I carry this bag as a sense of comfort. I live in Detroit (not one of the safest cities #yikes) and I love to have my belongings very close to me while out & about without compromising my style. I also like the small compact feel of carrying a crossbody. Do you ever feel like the bigger the bag, the more JUNK you throw in it?! I'm talking a boat load of receipts, sunglasses, make-up and I've even pulled out a pair of scissors before! Who has time for that shoulder pain?! With carrying around this extra 10 pounds of body weight…I don't need any extras lol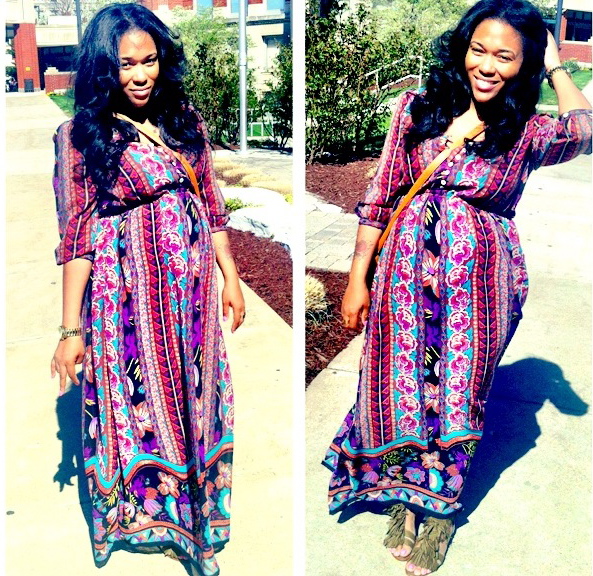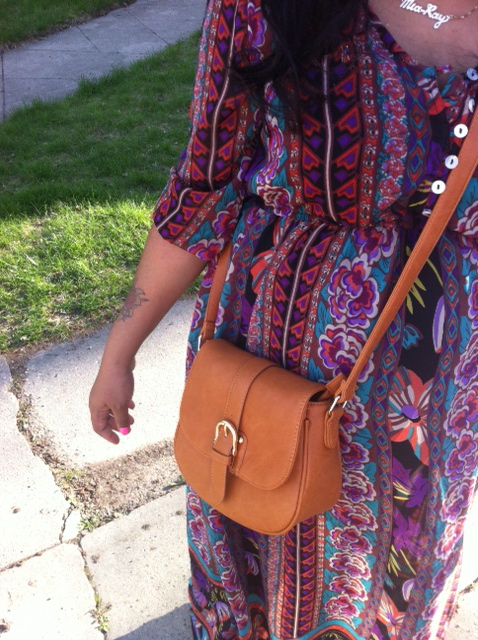 This entire look from head to toe is from Forever 21. I can't resist any handbag that is this cognac shade! I feel like it's so classic and can be worn with almost anything, so I had to have it.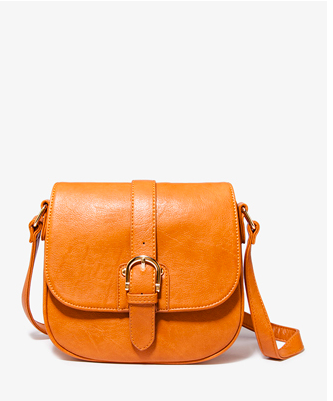 Forever 21 Buckled Faux Leather Crossbody $15.80
Crossbody bags are convenient for EVERYONE. Whether you're a mommy, mommy-to-be or a baby-free Glam-Aholic…crossbody bags come in handy with our daily struggle of being stylish & comfy at the same time!