I would like to really applaud MAC Cosmetics. The anticipation and hype for RiRiWoo was impeccable! They did a phenomenal job of convincing us that "RiRiWoo" was a different shade that we didn't already have in our collection. Unfortunately, they are (to me), the same EXACT color. After waiting almost 2 hours to finally check out through the MAC website, I was extremely excited to get my hands on this seemingly amazing color! When it arrived I instantly did a hand swatch and applied RiriWoo. On my hand swatch RiriWoo seemed "pinker" and RubyWoo more orange.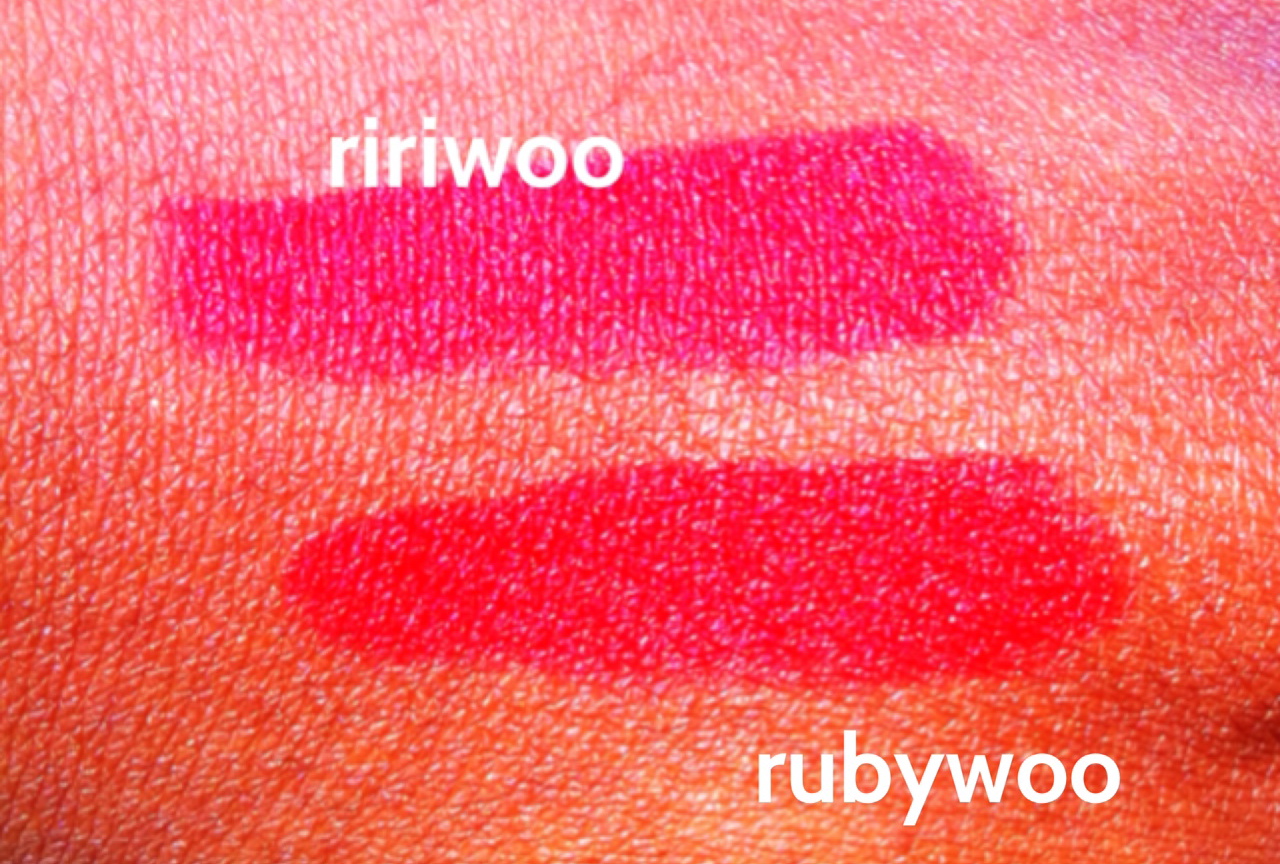 You can imagine me disappointment when I put both colors on and took a photo. I tried different lighting, flash then no flash, indoor then outdoor. Finally, I came to the conclusion: these lippies look the EXACT same on my lips. MAC got me gooood!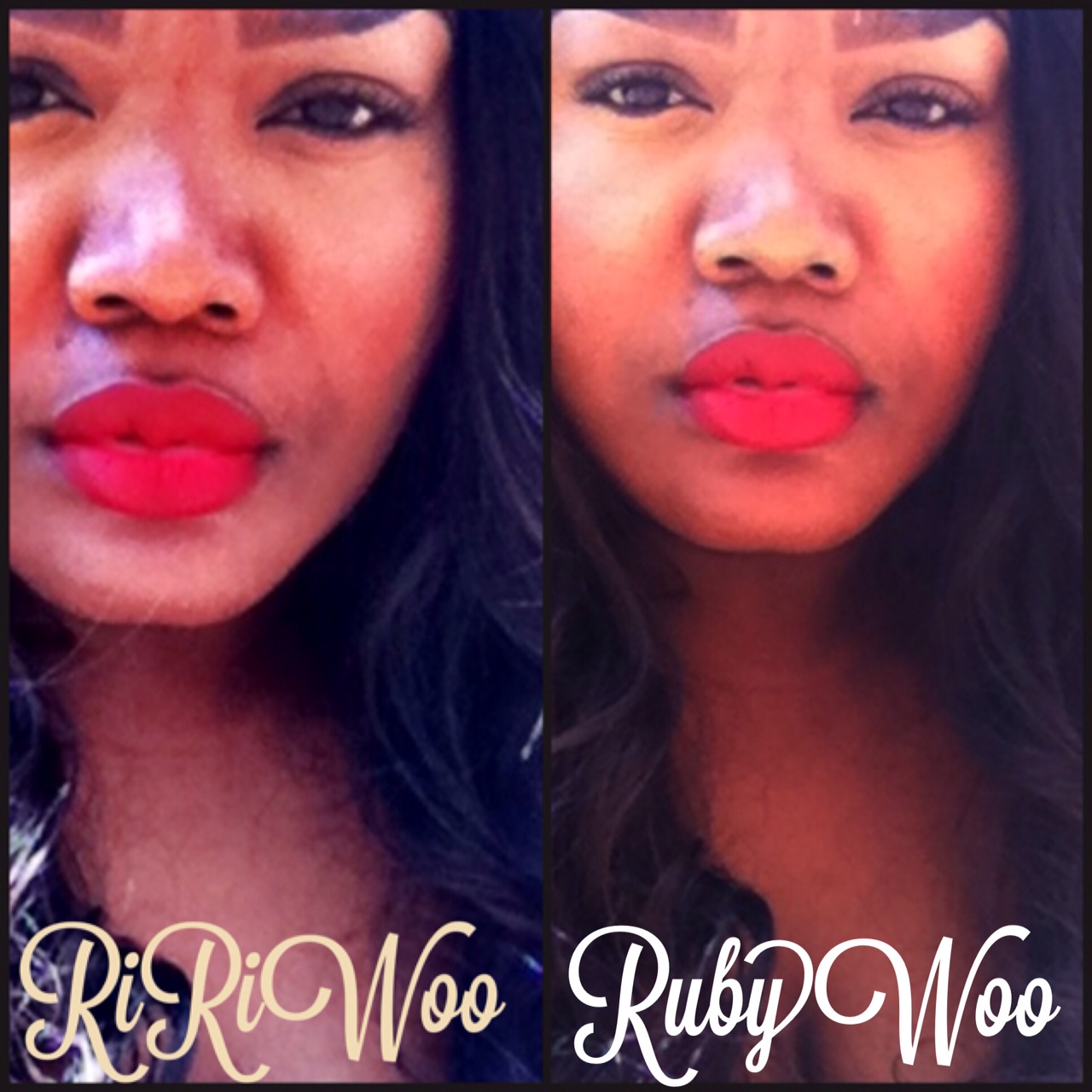 So ladies if you missed the release. Don't be sad, in my opinion…you aren't missing a thing!
Confess your glam and let us know what are your thoughts on RiRi Woo vs. Ruby Woo!
@LittleMsGlam