Do you have that one item in your closet that you just LOVE to wear?! You have to stop yourself from putting it on everyday?! lol Well don't feel bad…we all do it, even celebs! Keep in mind there is ABSOLUTELY nothing wrong with rockin' what you love whenever you like!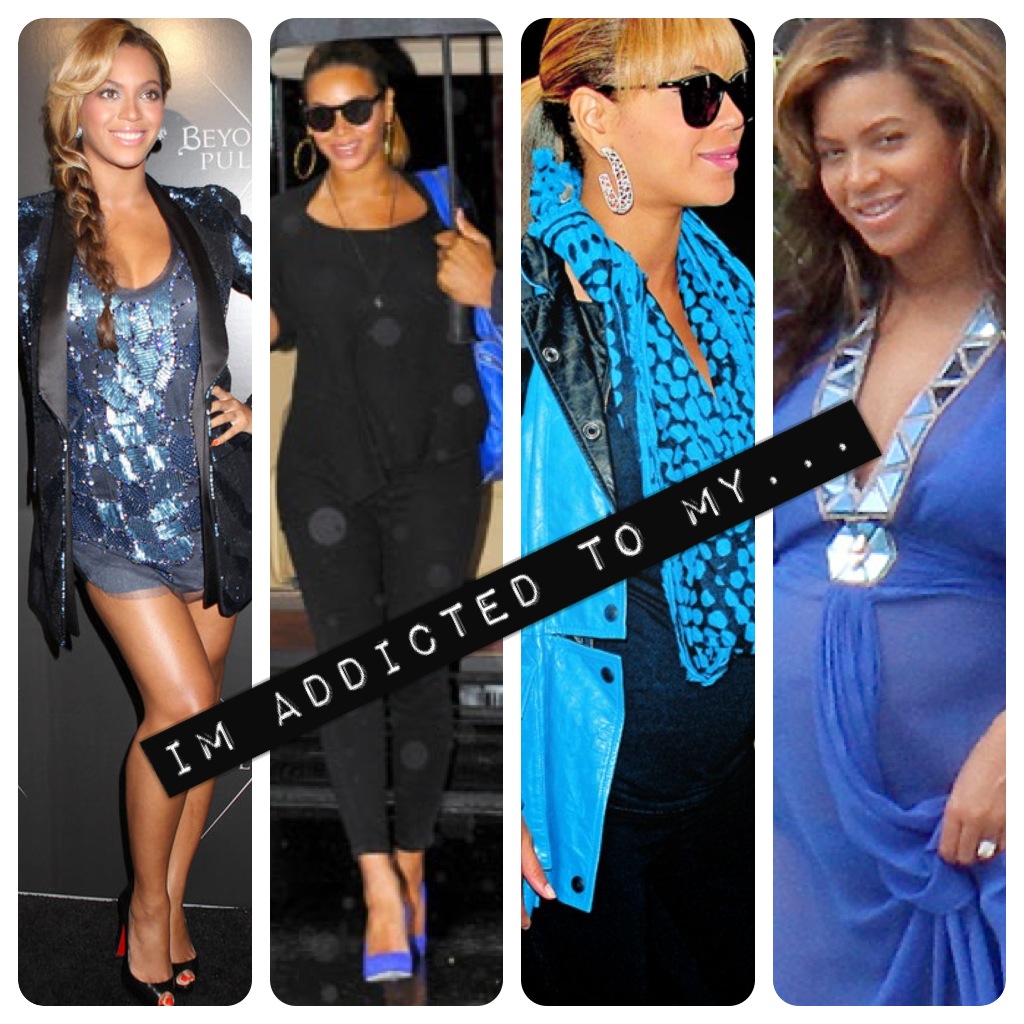 Princess Carter is finally here! Congrats to Beyonce' & Jay-Z on the birth of their healthy baby girl, Blue Ivy Carter. Before we get caught up in all the hype…did you Glam-Aholics notice the obvious? Bey wore "Blue" her entire pregnancy! I admit I was blind to the blue looks the fab mommy rocked while running the city. Until, I googled "Beyonce Blue" and saw the obvious. Was King Bey trying to give us a hint?! One thing is for certain, the glowing diva didn't make an appearance without making a very "blue" statement!  You can bet on the color blue being an haute color for 2012. Whether she stepped out in blue suede pumps, blue crocodile tote or in a fab denim dress, Beyonce was definitely feeling blue (possibly for more reasons than one lol!)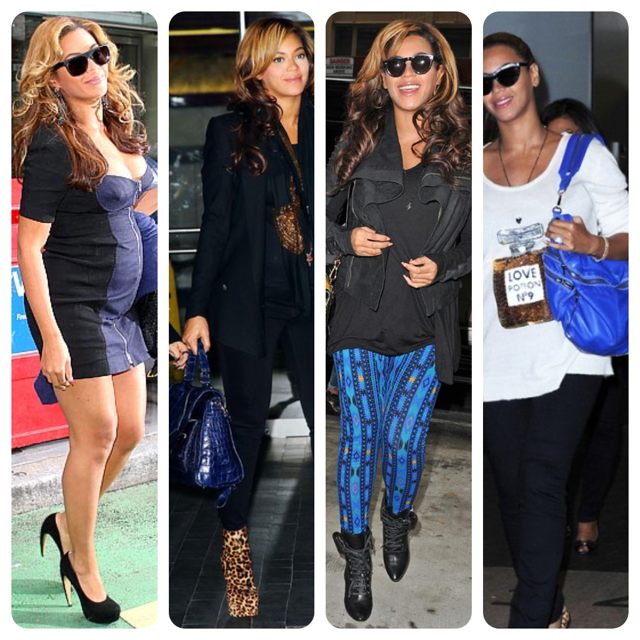 We'll never know if she did it knowingly. We're just happy she had a healthy pregnancy and welcomed a healthy Blue Ivy Carter into the world! We wish the Carters many more blessings with their growing family!
@arjaunjubri