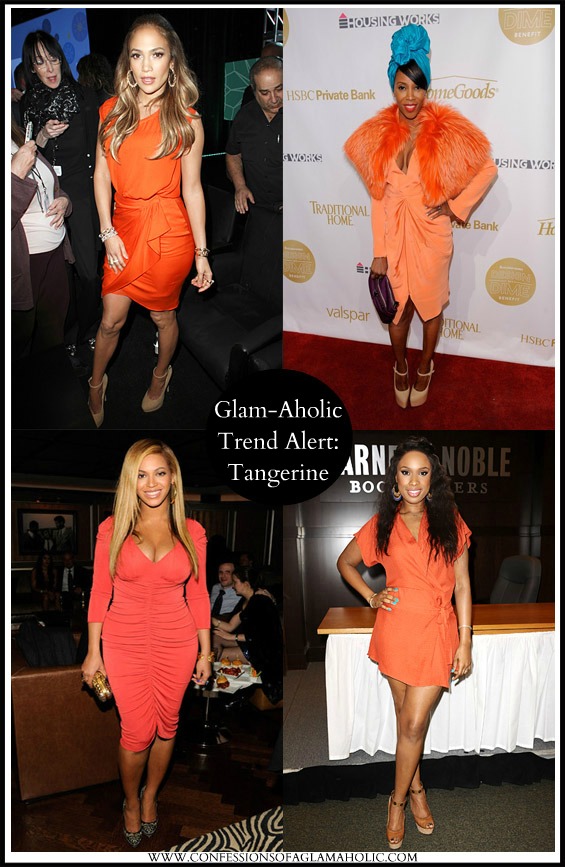 Get ready to take your wardrobe to new degrees with the shade of Tangerine! That's right the ripening orange hue is one of the year's juiciest color. And, we can't help but to notice the fruit inspired color on everything, from fingertips, lipsticks, clothing and accessories. Not quite Red, yet not quite Orange….Team Tangerine has officially started a takeover! Since the beginning of Spring our celebrity fashionista's have been awaking their wardrobe with Tangerine. When Beyonce made her first appearance after giving birth to Blue Ivy; her radiant tangerine dress didn't go unnoticed. The universally appealing shade made her the talk of the town the very next day.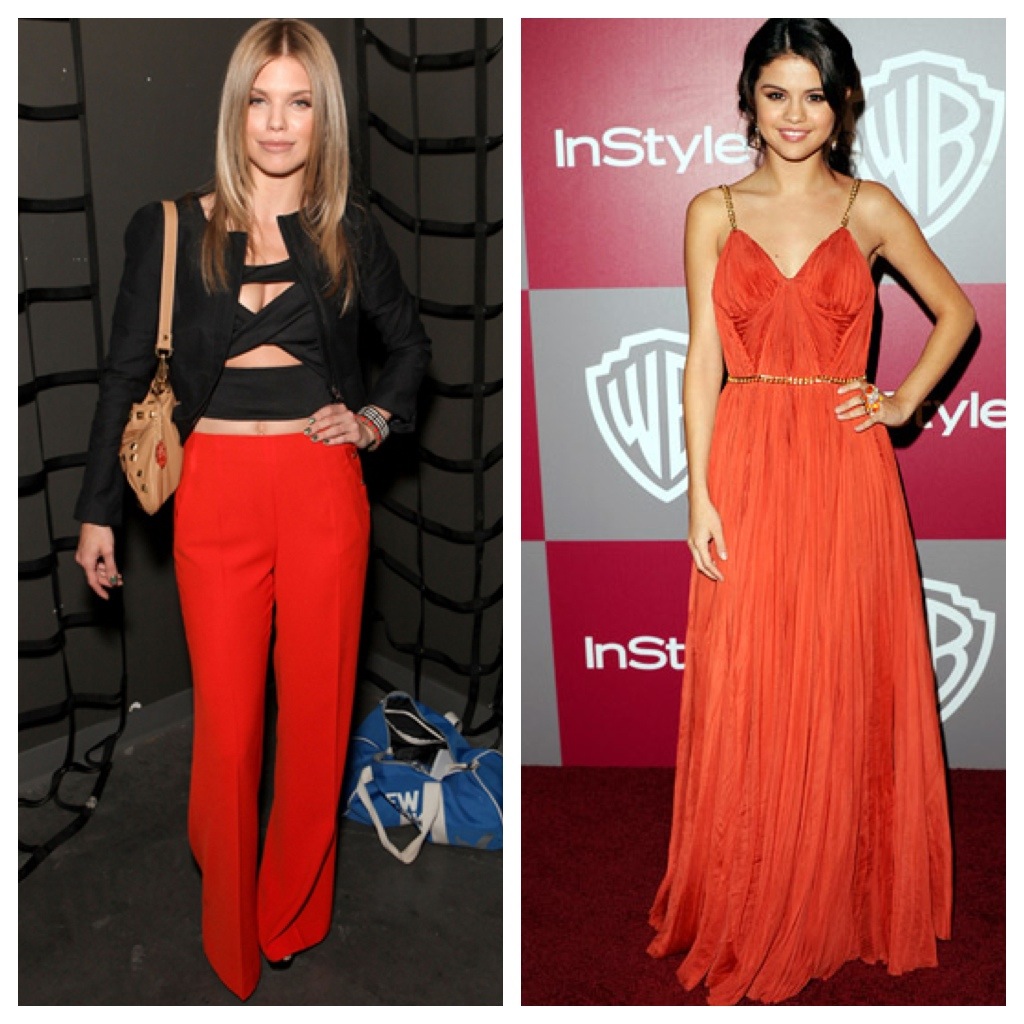 Your stylizing options are endless when you're basking in glowing shade.  You can sweeten up your look with neutral tones or "go bright or go home", pairing it with other bright colors for a color blocking masterpiece.  You know you can always rock Tangerine accessories for a smaller approach.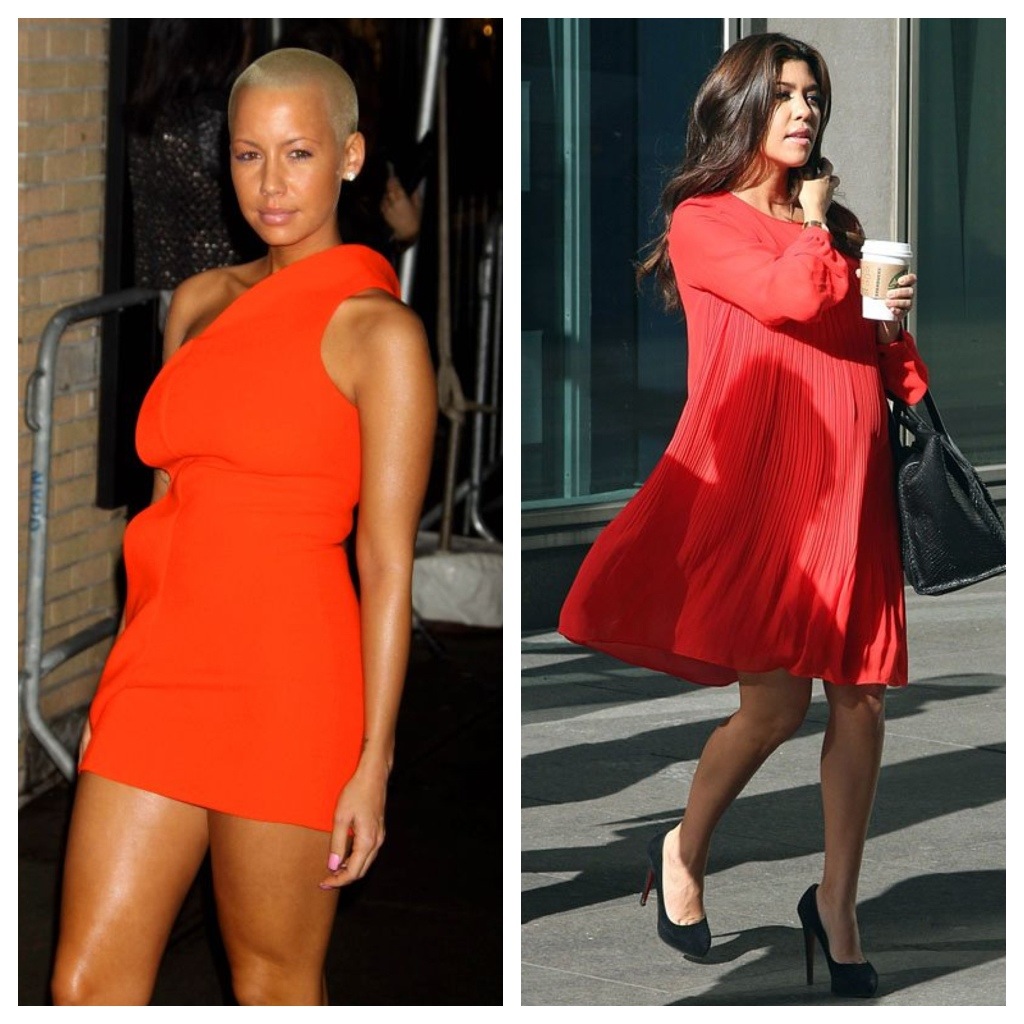 Team Glam-Aholic's mission is to make your wardrobe effortless and inexpensive, so we created "3 Ways to Wear Tangerine". It's our cheat sheet to rockin' this poppy punch hue no matter the occasion. When you add one Tangerine item to your look, you'll stand out rather than be overlooked.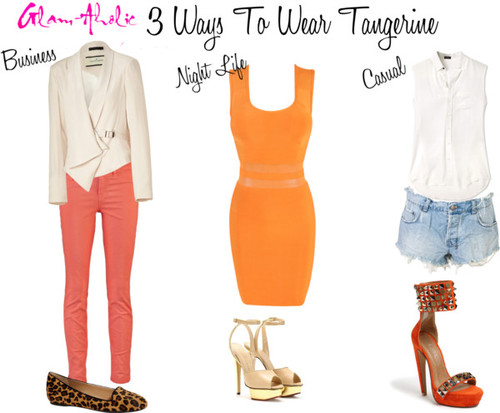 Although Summer is almost over, you can still put it on smash by adding Tangerine to your wardrobe and carrying it over into Fall!
@arjaunjubri