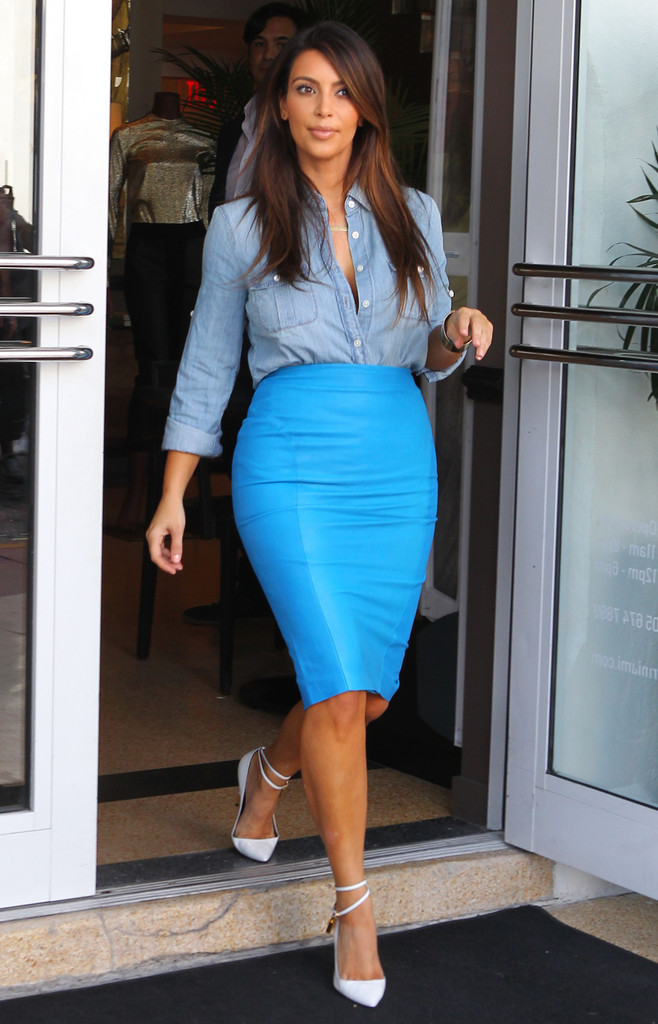 I saw this picture of Kim K. back in October and absolutely LOVED the way she incorporated her denim button-up with her aqua blue leather skirt. Mixing casual with dressy is a hit when properly done! I admired the look and went on about my life knowing that I would probably never find an aqua blue leather skirt lol Soon after I saw this picture I found out I was pregnant and immediately started shopping for my upcoming months. I knew that Asos had a Maternity line that was sure to keep moms stylish while pregnant, so that was my first stop! And what did I see?!
Although not leather, it was an aqua blue pencil skirt! And it was on sale for $12, so I couldn't beat that with a bat lol! I immediately smelled a Glam-Aholic Remix coming on…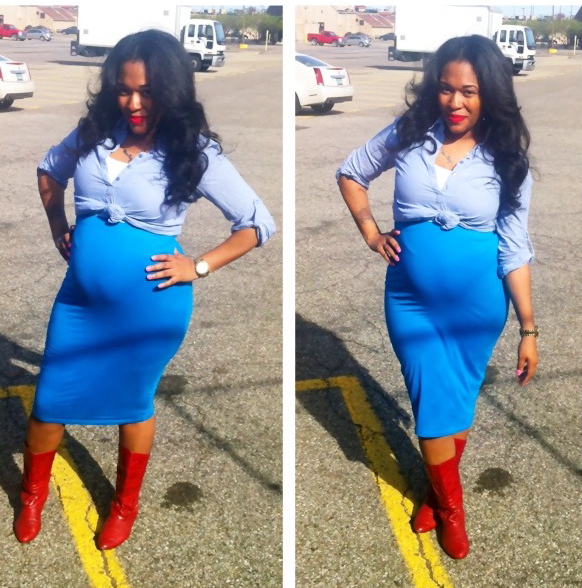 I drew inspiration from Kim's look and rocked my remix. I would've worn the skirt earlier in my pregnancy, but I purchased it in a much larger size thinking that I would've gained a bunch of weight over time. That didn't happen, so I had to wait and pull the skirt over my 7 month belly. Grabbed one of my favorite denim tops and since I'm no fan of white shoes (I do not and probably will not ever own a pair)…I rocked my "old faithful" red leather calf boots. And this…is…the remix *Diddy voice*
I also want to state that even during my pregnancy, I still wear my shapewear! Nothing is more unflattering than wearing a great outfit without support and a smooth execution. (that goes for you baby-less women also) Find maternity support/shapewear or just go up in size at any department store!