I was wrecking my brain trying to figure out what to wear to The 
Glam-Aholic Baby Shower, and I kept drawing a blank. At this point I'm
 9 months pregnant and my styling options are very limited. So, I had to
 research for two weeks through different maternity stores, boutiques 
and brands to find the perfect piece to wear. Then I finally stumbled 
across a chic maternity line, The Hatch Collection by 2 Birds, that had
 satin jumper that I had to have! Although, I didn't take it into 
consideration that the jumpsuit was 100% satin and with my growing
 belly, that was a recipe for disaster!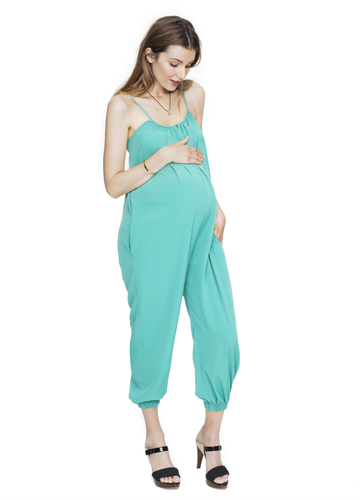 When I went to try on the days
 before the event it ripped!! LOL! Thank God, I know a good tailor! She 
was able to repair my jumpsuit by adding extra material to the side
 panels. Since it wasn't ideal Spring weather outside, I opted for a 
cream cropped leather jacket and Vince Camuto floral snakeskin pumps 
to tie my look together. Ladies, you know we can't forget about the 
hair, I'm wearing 3 bundles (22 inches) of Same Girl Different Hair
 Body Wave that my stylist Malika styled in a messy high bun to add
 some height to my look.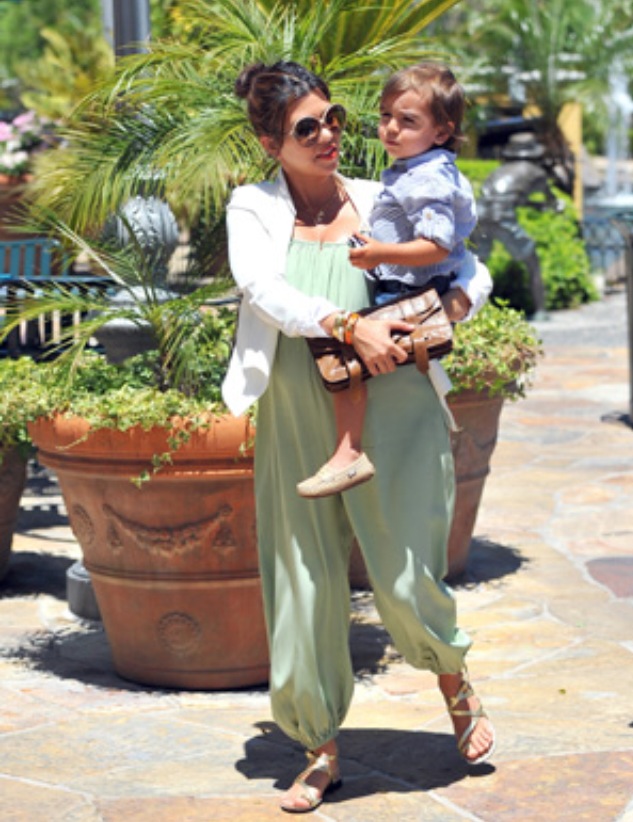 PS: My favorite fab mommy Kourtney Kardashian was spotted wearing this
 exact same jumpsuit while she was pregnant!

The Jumper $248 hatchcollection.com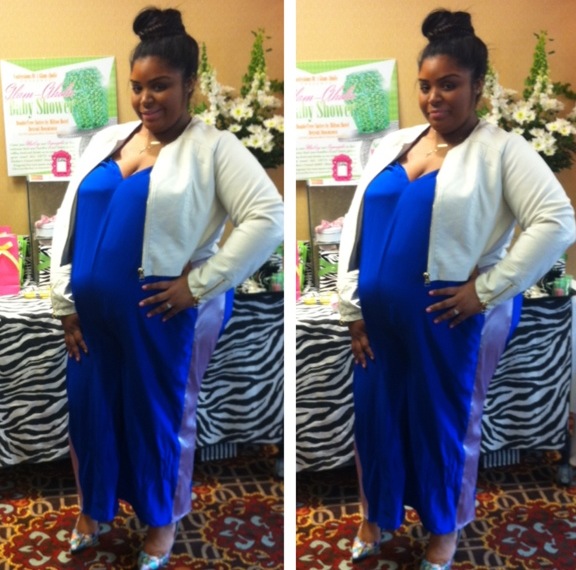 Cropped Leather Jacket $50 ashleystewart.com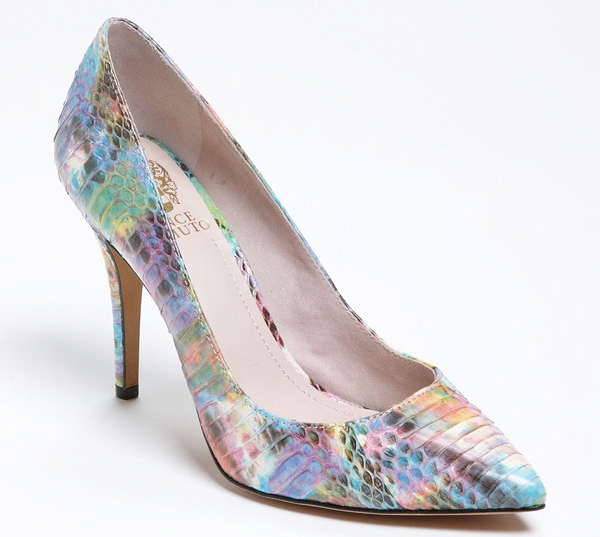 Vince Camuto 'Hallee' Pump (Nordstrom Exclusive) $97.95
@arjaunjubri