Over the weekend I celebrated my 2 year anniversary of Glam-Aholic Lifestyle, along with a celebration for the launch of www.SameGirlDifferentHair.com. I'd been so busy with the launch of the new website that I forgot to go shopping for something to wear to the party! So I dashed to the mall, running around like a chicken with it's head cut off, with ONE thing in mind….I wanted to wear red leather pants! I searched high & low, in & out of every store and each time I asked if they had any red leather pants, everyone looked at me like I was crazy! LOL Sooo as I began to get more and more discouraged, a ray of sunshine beamed down in BCBG….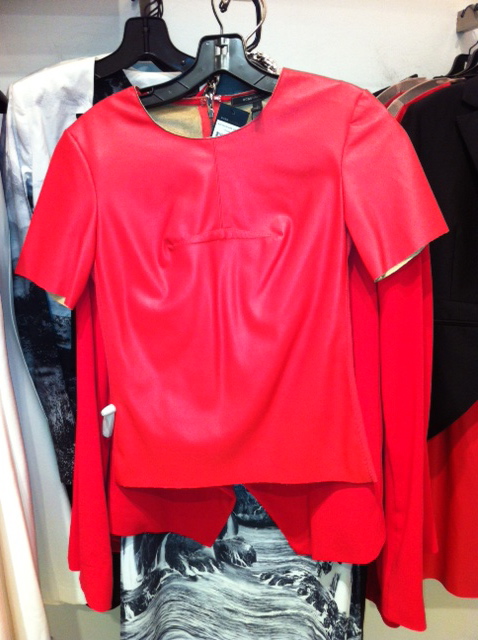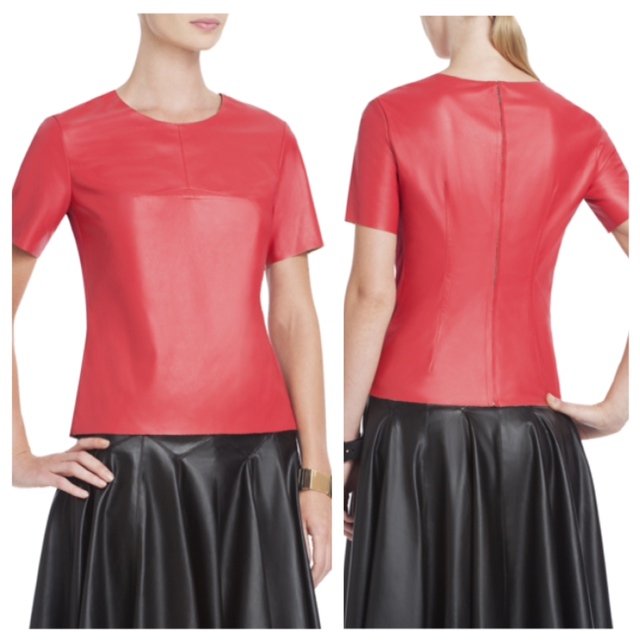 BCBGMAXAZRIA- Tulum Faux Leather Top $148
I said "Well hell, if I can't get red leather pants, I'll take a red leather shirt!" LOL I didn't think twice about it, I immediately took the shirt to the cash register and rushed home to get dressed. On the way home I thought "Now what the hell am I about to wear with this?!" I knew I didn't want to be too dressy, I just wanted to be casual and cute. I thought back to my new boots that I'd pick up from PNK Elephant, that I hadn't got a chance to wear yet…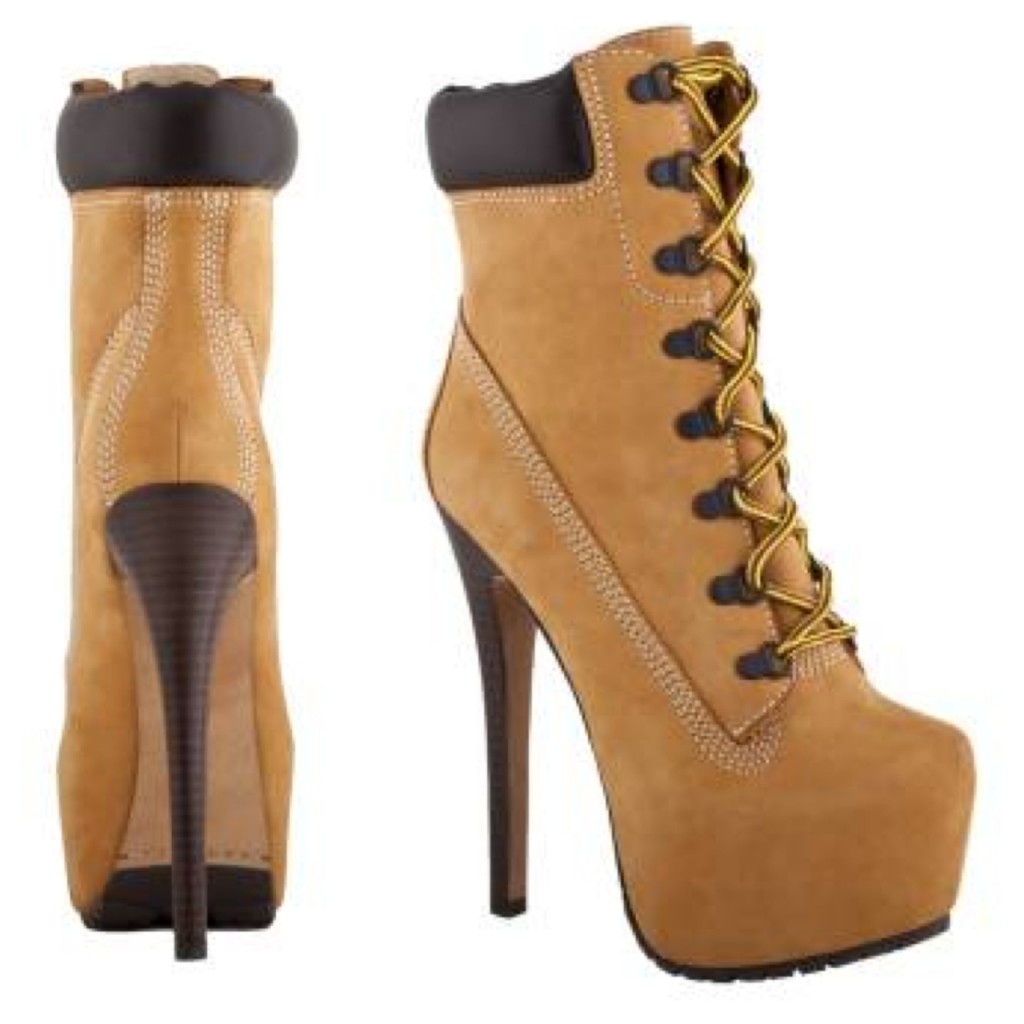 ZIGIny Z-JO Boots $200
 Boom! That was it. Red leather top, my "Timberland" boots and I grabbed an old pair of black jeans and cut them into shorts…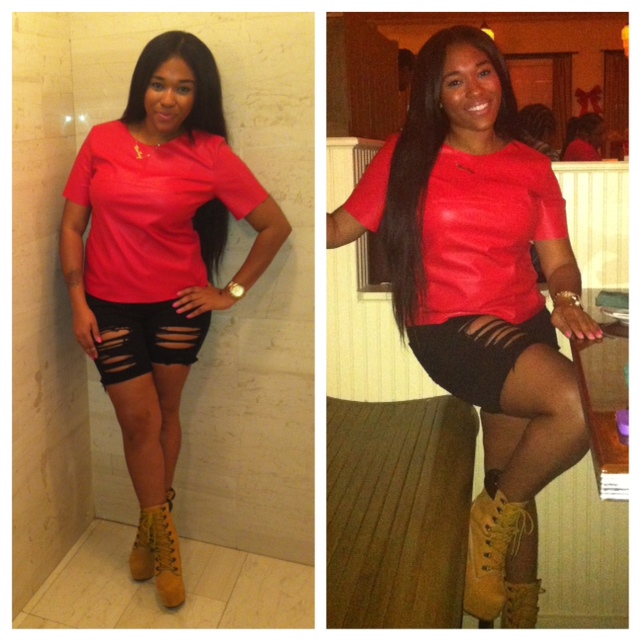 Nothing too spectacular at all. A little hood mixed with a little chic….my look matched my personality perfectly!