Paisley, florals and graphics patterns have the runways going CRAZY for head-to-toe prints! This trend isn't like the mixed prints we talked about previously; this time around it's all about rockin' a single print on the top and bottom. The once fashion faux pas is now the new "do".  You know fashion rules "out with the old, in with the new".  No need to worry, unlike mixing prints the key to pulling this look off is all about keeping everything else minimal. All you need to set this trend off is a chic powerful statement print and you're ready to go!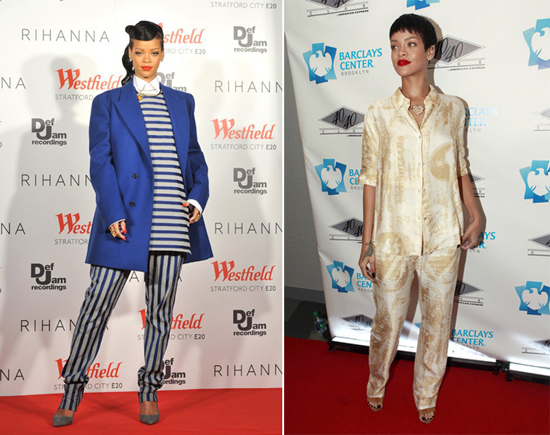 I know we all went buzzing when we spotted Beyonce' court side rocking a head-to-toe geometric print. I appreciated this look so much because she didn't tack on any unnecessary accessories, she let her print stand on its own because it was the focal point. That's always important when styling, to remember what you want the focal point of your look to be. Rockin' a coordinating print look with a sleek hairstyle like Rihanna, will add some much needed flare to your  look.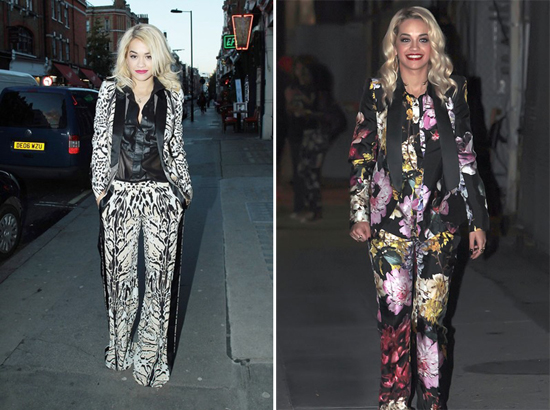 If you're not really into the print matching get-ups, then you can certainly wear the pieces separate and still be stylish but, if ever worn together you'll have one dynamic duo! You can always sport a matching handbag or shoe together for quick  tip to give your casual ensemble a boost. Since, I'm a plus size girl I always keep in mind my silhouette when purchasing head-to-toe looks. If you are top heavy, go with a looser top and vice versa if you're bottom heavy. Prints can easily make your silhouette seem wider when wearing a coordinate fit.
Although the high-end designers have an inventory full of head-to-toe prints, this trend can be easily found at your local department store at an affordable price!