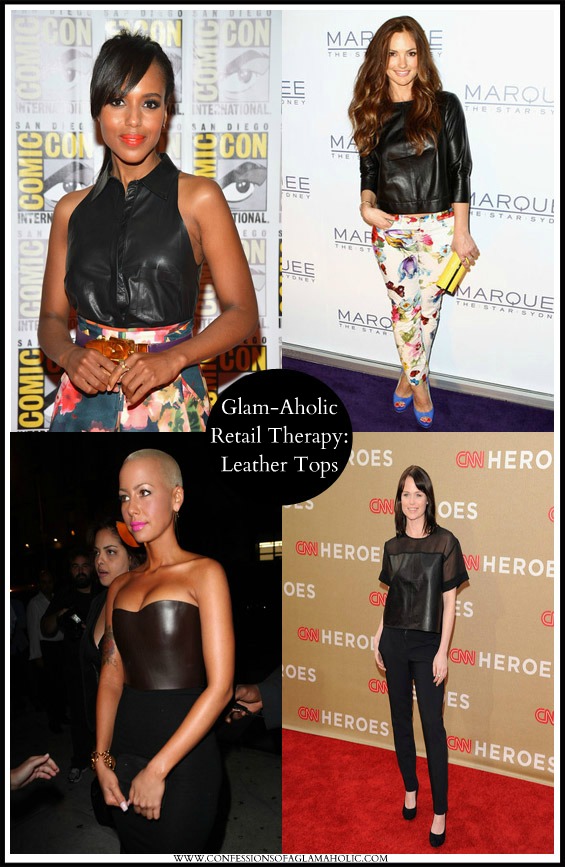 All of a sudden I began to notice something, everyone has now started to ditch their leather jackets for leather tops! Maybe it's due to the fact that it's pretty hot since it's Summer, that everyone has switched for grabbing a leather shirt instead of outerwear. I've seen them in all forms from crop tops to tube tops and even leather button-ups.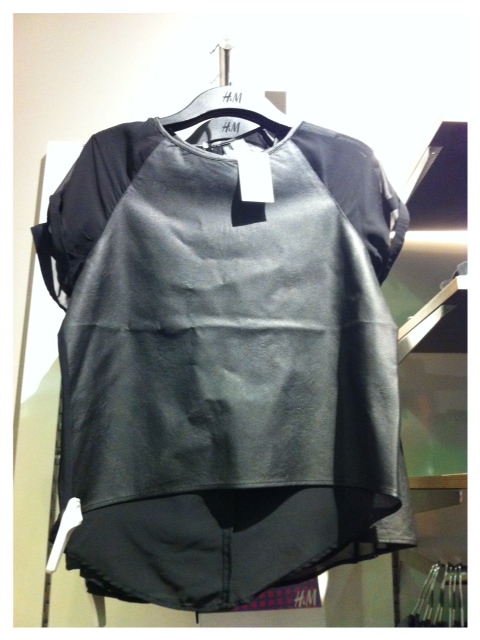 While out shopping at H&M last week I picked up this sheer and "leather" top for only $25! Casual enough to pair with jeans or to get a little edgy, I may rock it with a skirt. I'm not quite sure yet, but I'll post my look whenever I decide to wear it!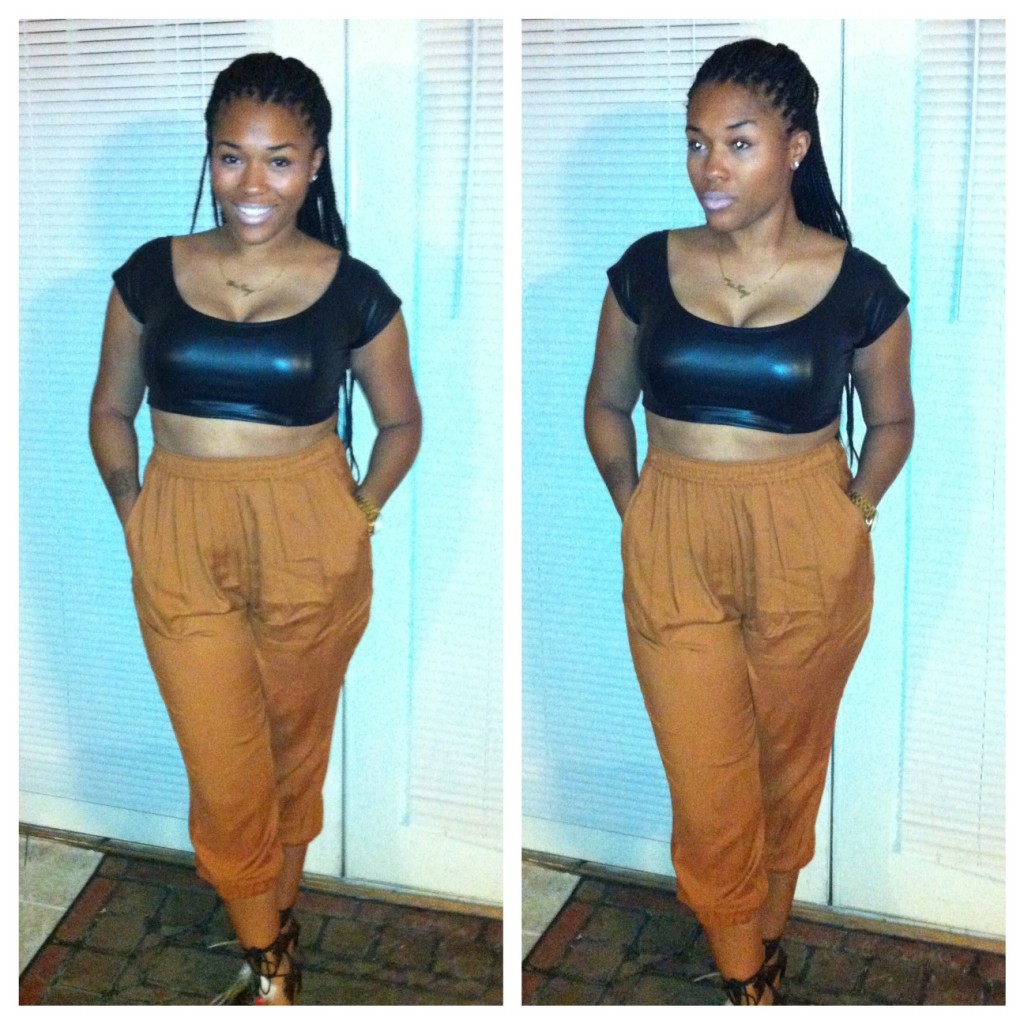 I found another "leather" top while out shopping at Swank Boutique (Instagram: SwankAPosh) and I just couldn't leave it! Don't you just LOVE when that happens?! lol It being a crop top was like a 2 for 1 deal and I had to have it. Immediately thinking of a look in my mind, I knew I wanted to tone it down with a simple classy bottom to balance out such a sexy top. Just think about it. Black…leather…form fitting…low cut and cropped; that's a recipe for pure sexiness. And since that wasn't the look that I was going for, I went with a pair of high-waist bronze trousers from Forever 21 to keep it safe.
The shirt is available now at Swank Boutique! Phone orders can be made at 1-855-SwankAPosh.