This year's MTV Video Music Awards will probably go down in history for more reasons than one! But let's just stick to what you guys came to see! Here's our best dressed looks of the night…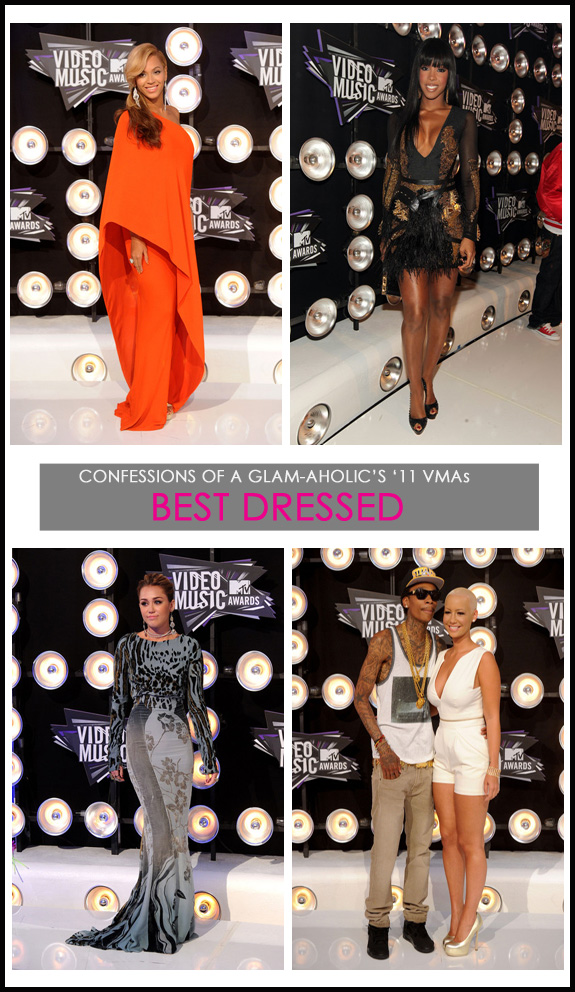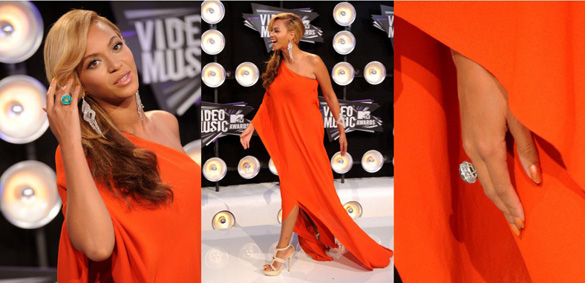 Beyonceeeeee'!! Need we say more?! Looking like a greek goddess in this orange Lanvin gown, she rocked the hottest accessory of the night…her new baby bump!
Kelly Rowland did her thang with this look! Wearing two of the hottest Fall trends for this year, a plunging neckline and feathers! Simple accessories, a pair of black peep toe Christian Louboutins and bronzed brown skin, made her outfit complete!
Little Miley Cyrus is all grown up now! I really enjoyed this look. Loving everything about her burnout, flower print Roberto Cavalli gown. The only thing I would change would probably be her choker/necklace, I think an empty neckline would have looked great!
Amber Rose kept it sweet, simple and comfy! This is definitely something I would wear!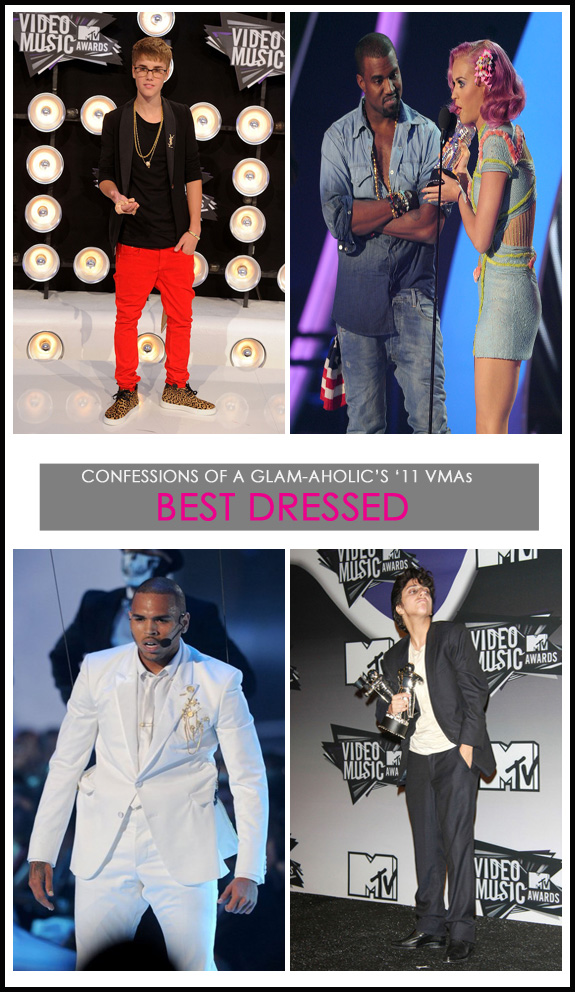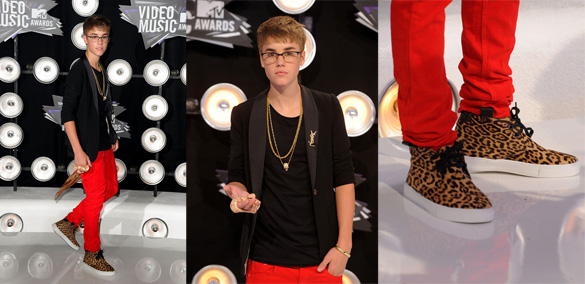 Justin Bieber channeled his "inner gangsta" last night. The teen heartthrob hit the red carpet in pair of YSL Mojave Leopard printed cowhide sneakers, tuxedo blazer accessorized with a YSL pin on the lapel, red skinnys, thin optimal frames and gold rope chains. Not too sure why he was carrying that snake in his hand tho O_o
 Kanye & Jay-Z's special performance last night was stadium status! Kanye went for a more relax fit at the VMAs wearing a western style ombre denim shirt, Balmain jeans, a wrist full of colorful bead bracelets and his own kicks…Nike Air Yezzy 2.
 Chris Brown's performance last night was A M A Z I N G! While jumping and flying in the air, the singer wore a white tailored tuxedo suit with gold pins attached to his lapel and pair of white Maison Martin Margiela high-top sneakers.
Lady Gaga was a man last night right? Oh ok…he/she looked…nice O_o
Confess Your Glam, do you agree with our picks for best dressed?!