Glam-Aholic Julia: "Hi, I need your help finding a white party outfit. I want something simple and cute that I can add my own flare to. Thank you!"
You would think finding all white look would be as easy as pie but, it's not. So many factors come into play when finding something to wear for a white party, you have to stand out and you want your look to be one of a kind. Since I'm sure a lot of you Glam-Aholics are dealing with the same dilemma, Iet's all take notes from Rihanna who's been heating up the scene in her white hot looks.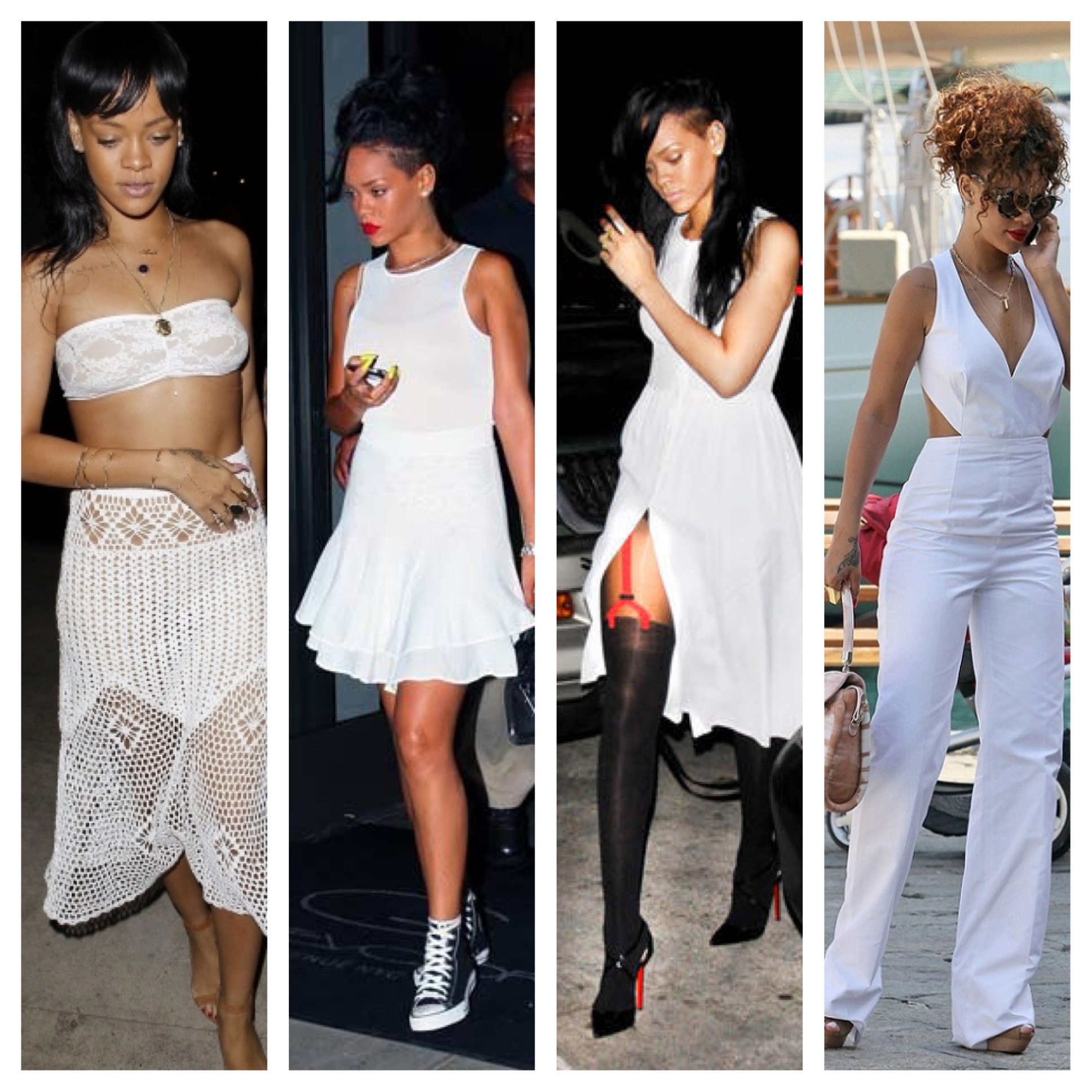 While sitting in that Cabana sipping on martinis, you'll want to rock an all white get-up that'll have all eyes on you.  There's nothing like a sexy side spilt dress or an adorable romper, uplifted with statement jewelry to do the trick. If you're tanned to perfection just breezing through with your girls, then a crochet skirt with tube top paired with a body chain is affordable and comfortable.  If you're a girl that loves simplicity, yet make a statement…a backless jumpsuit is your answer!  Stack on the bangles and don't forget your fold over clutch when zipping up in any of these styles!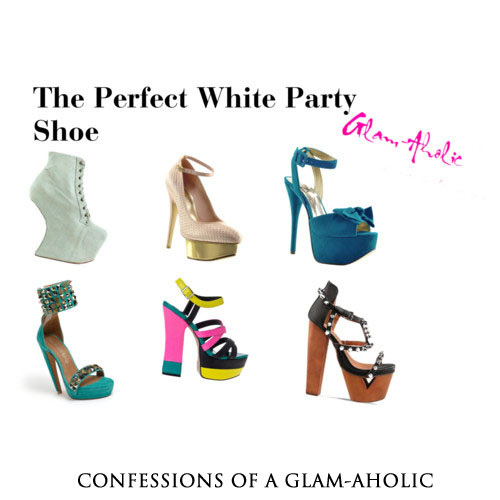 Remember when attending color themed parties, your footwork and accessories will make or break your look! RiRi made her button up dress pop when she mixed sexy and modest together, wearing a pair of red/black suspender tights and strappy pumps. Adding the right shoe, bag, necklace or earring to your look will guarantee perfection! You know I'm all about adding in a color shoe to turn your look up another level!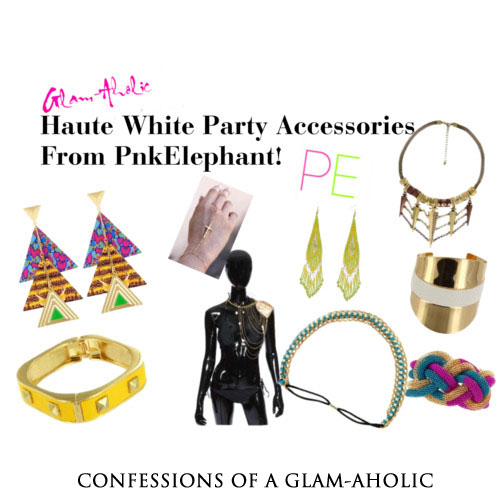 And I can't forget about the accessories, all from PnkElephant that will be sure to take it up another notch!
I pick several dresses, rompers and jumpsuits from ASOS.com to help you rise to the occasion.
Remember if you need help finding a look that you saw a celeb rocking or you simply just need some fashion advice! Simply email your request to glamaholiclife@gmail.com!