The Glam-Aholic Shopping Experience was a success! We laughed, we ate and we shopped! But let's get down to what everyone has asked me about the most…my dress! LOL I teamed up with Chargrel's Couture to make magic, again. It brought back memories of when she designed my birthday outfit last year! Just the excitement of being able to team up with my vision and her great ideas, to make everything come together.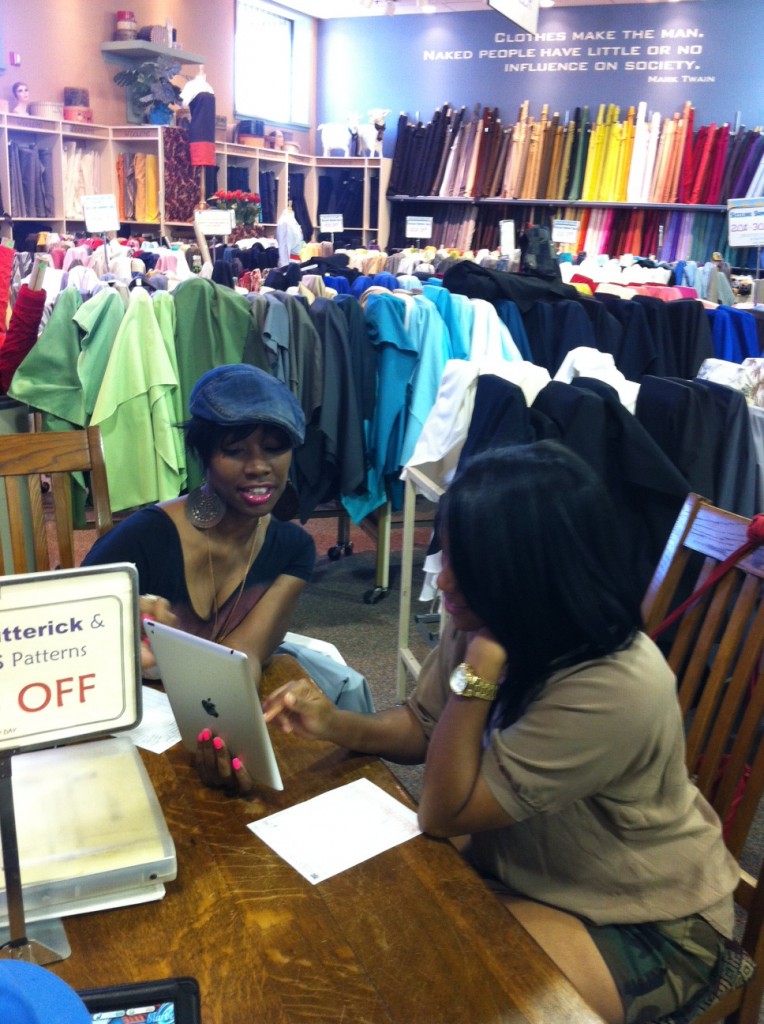 Don't you guys know how you save a picture out of a magazine, hoping and praying that one day you will be able to either purchase it or find something similar to it?! Well, this was my thoughts when I brought Chargrel this picture of Jennifer Lopez in this hot pink Michael Kors dress. It was everything that I wanted. Simple and with the height of that split…a little sexy, but tastefully done.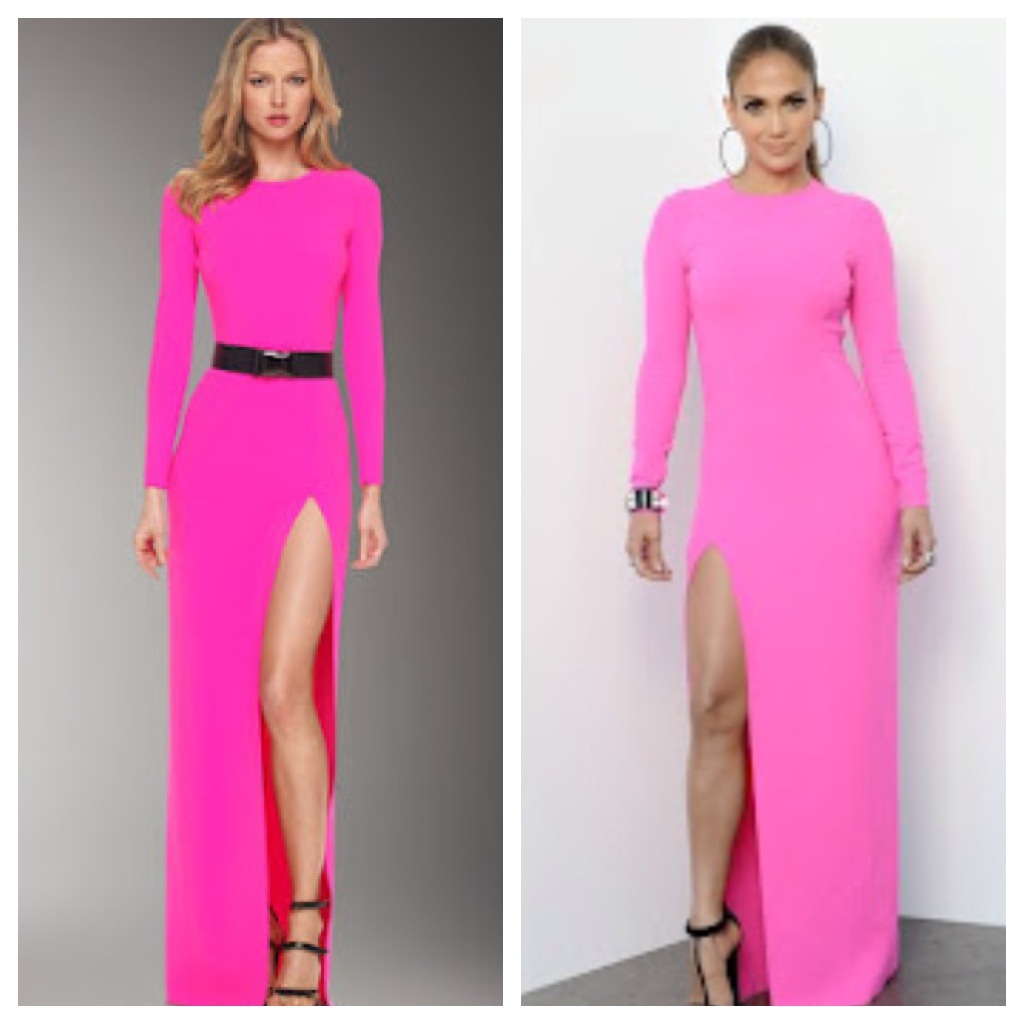 The joys of a great designer and custom-made pieces! She designed the dress to perfection! Every detail that we came up with, Chargrel brought to life. I decided to go with neon green, because that's a color that I NEVER wear. I always challenge people to step outside of the box, so this time I decided to challenge myself. I paired the dress with about 5 African inspired beaded necklaces to be the center piece of my look. And of course I am the "Same Girl…Different Hair", I rocked my dress with the box braids that I've been dying to get for over a year now. I am head over heels in love with my hair, and will certainly be keeping my braids in heavy rotation throughout the year, not only in the Summer. They are so convenient and always stylish with no matter what I wear!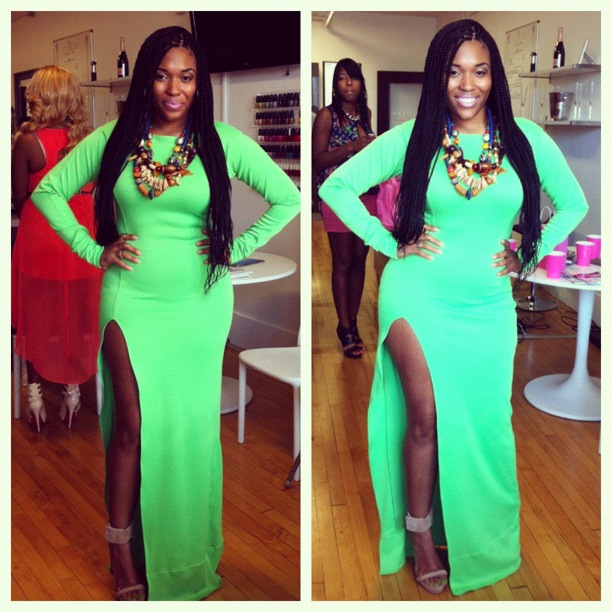 I finished the look off with these Jeffrey Campbell Latifa platforms, that I got for a steal of a deal lol! They were originally $155 and thanks to Bri, I caught them for $62 on NastyGal!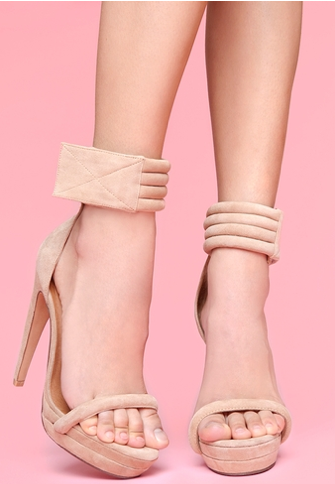 My dress is now available over at Chargrel's site!